Sharks Stadium Can Accommodate Premiership Matches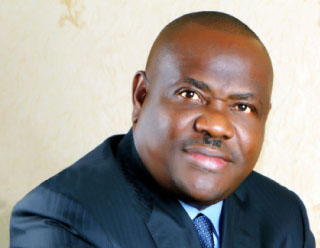 The defunct Shark football club stadium is still useful and could serve in convenient to easy LMC matches allocated to Port Harcourt.
Since Sharks and Dolphins Football Clubs were emerged together to be Rivers United football Club still sponsored by the Rivers State Government, Sharks stadium is not seeing premiership matches from the league management company (LMC).
Though in a chat with Rivers State commissioner of Sports, Hon. Boma Iyaye, who revealed to sports journalists on the day of Rivers United emergence that all properties, facilities owned by both Sharks and Dolphins belong to Rivers United, since the state government is still the very sponsor of Rivers United.
This statement means that, Sharks stadium is still the property of Rivers United, at such some matches involving Rivers United could be played at Sharks stadium.
The Rivers State football Association and the Rivers State sports Ministry could suggest this to the league management company (LMC).
Better still, Rivers United and Rivers Angels could rotate their matches. Rivers United sometime will played at Sharks stadium while Rivers Angels play at Yakubu Gowon stadium. Either way it gives flexibility to the two Rivers State sponsored male and female football teams.
Besides, flexibility, it gives the impression that Rivers State is a generous and hospitable state as it continue to even accommodate Enyemba football club of Aba at Yakubu Gowon stadium.
Go-Round is now an emerging force in Rivers State football team. No doubt, Go-Round has it own stadium at Omoku, which is privately owned by the sponsor.
Now that the team is campaign in the nation National wide league, it would be better and it gives a facelift to Rivers State and Governor Wike's administration. The status of owing Go-Round as it is representing Rivers State.
Go-Round in the other hand could be assigned to be playing it matches in Sharks stadium and Omoku at will.
This is the suggestion of the Newswriter sports desk. ###