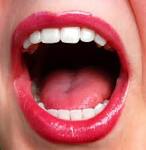 The aim of every serious minded politician is to win election and control the machinery of the government.
Election is the legitimate means of changing any system of Government in a democratic setting. In an ideal democratic society political power comes through the polling booths or units and the ballot papers. Power belongs to the people.
Without polling units, the electorate will not find it easier to exercise their franchise during election.
That was one of the major reasons why political analysts and social commentators kicked against the idea behind the leadership of The All Progressives Congress (APC) to carry out its registration exercise at the various polling units across the country. Polling units do not belong to political parties, but exclusively for INEC.
Undisputably, 2015 will open a fresh chapter in the political history of Nigeria as a nation. Eligible Nigerians will go to poll to vote for candidates of their choice that will control the affairs of the nation in the next four (4) years.
INEC is set for the 2015 general elections, but things that can disrupt the next year's election are negative utterances and violence.
Of recent, the leader of the Niger Delta People Volunteer Force (NDPVF), Chief (Alhaji) Mujahid Asari Dokubo has threatened to make the nation ungovernable if President Goodluck Ebele Jonathan failed to secure a second term ticket in 2015 presidential election. The ex-Niger Delta warlord declared that the Niger Deltans would not accept defeat of Jonathan in a free and fair election. Asari-Dokubo demanded that the president should be allowed to rule for eight (8) years.
Before Asari-Dokubo's dreaded threats, the deputy national secretary of the All Progressives Congress (APC), El-Rufai said that Nigeria will be boiled if 2015 elections are rigged.
One can vividly recalled a statement made by the former Head of States, General Muhammadu Buhari sometime ago that there would be blood shed if 2015 election is not properly conducted. Such statement coming from a national leader and elder statesman is not healthy for the political development of the nation.
Shortly after the declaration of the result of the 2011 presidential election, violence broke out in the northern part of the country. Property worth millions of naira destroyed and several persons also lost their lives including some university graduates who were serving their fatherland, Nigeria. It was a state of irony, while the deceased youth corpers were crying and wailing to "heaven", Buhari was bitterly complaining, destroying public and people's property that he had lost presidential election. Violence and election cannot go together. Though military administration has become an aberration, but one of the reasons why the military struck or intervened in Nigeria politics in January 1966 was a political violence, which resulted into senseless pogrom. Politicians should to mind their utterances to avoid anything that will throw the nation into abyss in 2015. ###
Damiete West
08037502931
wdamiete@yahoo.com