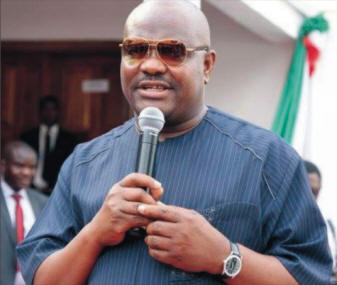 Sequel to the closure of Rivers State courts by Governor Rotimi Amaechi which many believed may pose difficulties to the swearing in ceremony of the Rivers State governor elect, Chief Barr. Nyesom Wike, a clergy, Rev. Sokari Soberekon has advised that the governor elect could be sworn in by a recognized clergy either from Roman Catholic or Anglican Church.
Rev. Soberekon who is the rolling parliamentarian argued that if a clergy has the power to join two agreed male and female together in an holy matrimony why can't a clergy who is vested with the power of blessing and bringing peace upon human beings perform the function of swearing in an elected governor of a state.
According to him, the issue of swearing in an elected governor is a spiriutal matter and not a legal issue.
He suggested that where the possibility of swearing in the governor elect of Rivers State becomes an issue, if a Roman Catholic or an Anglican Bishop could not be found, let a young pastor of any Pentecostal church be allowed to perform the exercise, adding that if the governor elect is a Moslem, he should be sworn in by an Imam.
Speaking further the agitator and established of oil derivation advised the in coming government to retain the current sanitation boss so as to continue his good job.
He further maintained that to show appreciation to the people that have elected him to power, Nyesom Wike should purchase medical helicopters for the state health sector to service all the hinterlands or villages in the 23 local government councils of the state.
Super Sokari as he is fondly called by his admirers further said, he thanked God for a free and fair election which has come and gone.
He said, though the election has its little challenges, it would have been worst than what was experienced, stressing that in it all an elected government is in sight appealing to Rivers people to support the government for the sake of state. ###