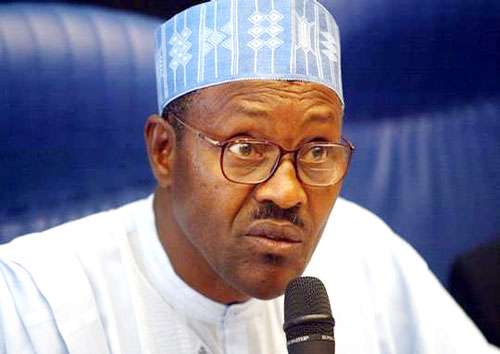 Nigeria soccer stakeholders and the entire Nigeria populace are angry with president Buhari for not treating the current FIFA junior world cup soccer heroes, The Golden Eaglets.
The president in receiving the soccer heroes of Nigeria (the Golden Eagles just gave them the sum of (twenty thousand naira) N20,000, a cow to celebrate for winning the junior world cup for Nigeria.
He added a cow for the team to celebrate their success at the world stage, saying please take this N20,000 and pay your transport to your home with no special promise of any kind.
Speaking to The Newswriter, a seasoned sports living legend, now a reverent gentleman, Super Sokari Soberekon, the first professional wrestler of Nigeria said, that is insolence on the part of the president to treat football heroes adding that, the president should add enough money for the young lads.
Some youths who spoke to the Newswriter Sports desk, also said if that is what it takes to representing Nigeria at the world state, they would not waste their time dreaming to represent Nigeria.
Others also expressed that the president is sentimental because majority of the players come from the south east and south west, expressing minds that, for the fact that Hausas are not captured majority in the team, he is expressing his negative sentiment on the innocent players the way he did.
They further hinted, should Hausa players made majority of that team, he (Buhari) would definitely made huge pronouncement with good rewards to the players.
It quiet a pity that coach Amunike managed lads would have to face this kind of shabby inappreciative gestures from President Buhari.
Meanwhile, the President has scheduled to officially received the victorious Golden Eaglets come November 29, 2015.
In the same vein, players of the victorious Eaglets from Imo state had been received by that state governor, including Coach Amunike who is from Imo State.###