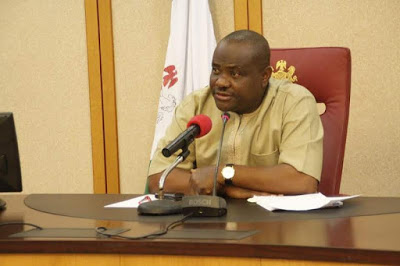 Facts have emerged that the Federal Government FG, in collaboration with the Rivers State chapter of the All Progressives Congress, APC, is fine turning ways and methods of rigging the rescheduled December 10, 2016 legislative re-run elections in Rivers State, when some containers suspected to be loaded with arms and ammunition arrived Kano State through the Niger Republic and escorted to a designated warehouse for use during the Rivers State re-run election.
The containers according to The Newswriter news monitored from Port Harcourt, were escorted by 250 armed soldiers mainly from the northern extraction to the warehouse of a former governor of Kano State, located at Mumbi new road in Kano State.
The Newswriter source revealed that two and half containers of the arms and ammunition have been designated for Rivers State for the re-run elections by the opposition in the state.
It was also gathered that a former governor of Rivers State and one of the senatorial candidates of the APC in the state are allegedly receiving the District deadly containers when they finally arrive Rivers State in the days ahead.
It would be recalled that Rivers people have witnessed the first round of disarmament, a process of mopping up arms in the state as it is evident that there is indeed peace in all nooks and crannies of the State.
Meanwhile, Governor Nyesom Wike had raised alarm over the insecurity of the electoral umpire, INEC, the police and some elements at the federal cabinet plotting the breakdown of law and order in the state.
Evidently, some stalwarts of the APC in Rivers state have through their war of words posited that, INEC, police and other groups belong to them, hence their preparedness.
Recalled further that some military impersonators were arrested in Port Harcourt, the Rivers state capital penultimate week.
The reports also have it that some men including non-indigenes are currently undergoing some illegal training to be used as soldiers during the December 10 rerun in Rivers state all aimed at intimidating members of the ruling party the Peoples Democratic Party, PDP in the State.
Meanwhile, the APC master rigger and returning officer for Ondo governorship election who was the same returning officer for Edo governorship election is now the APC preferred returning officer for Rivers rerun, but in a swift reaction, the PDP and IPAC in Rivers state are rejecting the services of such an acclaimed rigger in Rivers State.
Meanwhile, impeccable source hinted this publication that there is plan by the federal government to draft no fewer than one thousand seven hundred and fifty (1, 750) soldiers to Rivers State to monitor the re-run polls.###