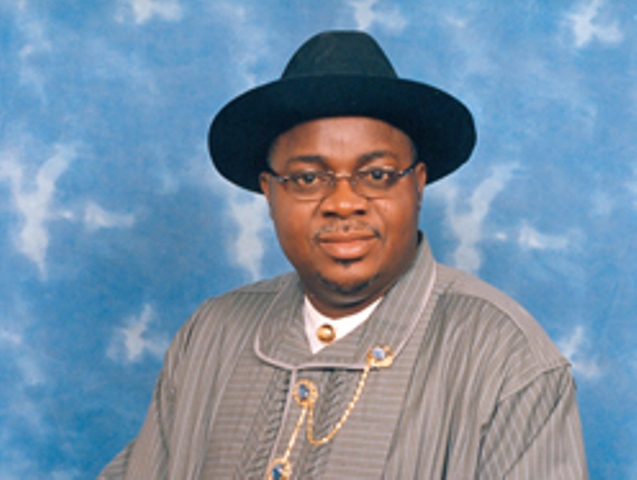 The Chief Whip of the Rivers State House of Assembly and member representatives Ogu/Bolo Constituency, Hon. Evans Bapakaye Bipi has congratulated Senator George Thompson Sekibo on his re-election as the senator representing Rivers East Senatorial District at the just concluded re-run national legislative election on Saturday.
Hon. Bipi, in a statement made available to our correspondent also hailed the senator representing Rivers West Senatorial District, Senator Osina Chukwu Udozu, the House of Representative member representing Okrika, Ogu/Bolo Federal constituency, Hon. Bright Gogo and other members elected under the platform of the Peoples Democratic Party (PDP) in the state for their election victory.
According to him, the victory of the PDP candidates during the Saturday's re-run elections in the state had further proved that PDP is the only party on ground in Rivers State despite the propaganda of members of the opposition party.
The lawmaker noted with delight that despite the conspiracy by the Independent National Electoral Commission (INEC) with Security Personnel to rig the election for APC, they failed woefully because members of the PDP stood their ground and resisted all attempts to manipulate the mandate of the Rivers people as well as other residents in the state.
He commended Governor Nyesom Wike for his doggedness and resilience to intimidations and threats by opposition APC members, describing the Governor as God anointed servant to take the people of Rivers State to the Promised Land.
Hon. Bipi also commended all PDP party faithful for massively voting all the candidates of the party, despite the heavy security presence and threats by APC, and enjoined them to maintain the tempo, as PDP is the only party that can truly deliver the dividends of democracy to the people even at the grassroots.
He however called on those who lost in the election and other opposition members to join the moving train of Governor Nyesom Wike of Rivers State to further move the state to an enviable height with God on his side, and prayed God to continue to give him courage, wisdom and strength even as he marked his birthday celebration. ###