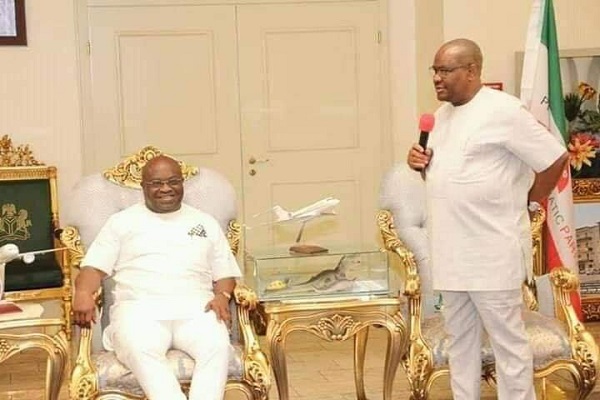 Abia State Governor  Victor  Ikpeazu yesterday explained why he is backing the ambition of his Rivers State counterpart, Nyesom Wike, to become Nigeria's next president.
Gov. Ikpeazu said that apart from the "possibilities" in Wike that sees,  his (Wike) "acceptability" would guarantee Peoples Democratic Party(PDP) 's victory in 2023.
Ikpeazu said he would not narrow down his desire for an  Igbo man to be President to only the Southeast, described  Wike as courageous and outspoken. Igbo man from Rivers State.
Ikpeazu said: "Nigerians are tired of empty promises. They want people with pedigree and performance, people who are loyal and who have served the PDP.
"Wike has never left the PDP but has committed resources and his intellect to ensure that the party survived its turbulent times.
"Wike is a man you can rely on. You may not like his voice, you may not like his face. We cannot afford to gamble in 2023. That is why I am committed in my support for Wike."