ISSUES ABATTOIR: Between God, Buhari And APC's Agenda (1)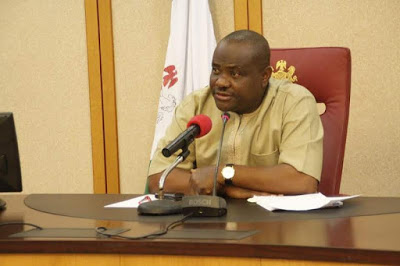 "So then it is not of him that Willeth, nor of him that runneth, but of God that showeth mercy" Rom. 9:16.
The above scriptural excerpts ca best describe the current situation of the beloved country called "Federal Republic of Nigeria", which practically not having a listening, loving, caring or godly leader.
Those who volunteered to lead Nigeria may have loss the confidence of the people, and God.
Before the incumbent assumed the saddle of leadership there had been several attempts to do so, but God in his wisdom always halted such move until the combined forces of the CPC, ANPP, APGA and AC to form what is today known as the All Progressives Congress, APC.
Their agreement to front the current president, General Mohammadu Buhari, rtd as flag bearer of their party for the April 2015 presidential elections perhaps did not meet God's approval rather His (God) decision to allow them do so since they considered him most capable to lead Nigeria outside  His (God's) appointee and approved candidate, for a reason.
The reason is not far fetched because the people never wanted the near perfect president, Dr. Goodluck Jonathan. Nigeria had at different fora seen nothing good in the Dr. Jonathan's and PDP administration, hence yearn for what they characterized as change. They did not and were unable to differentiate the change to be either positive or negative but what they wished was change.
Indeed God remains God, when the people cherish evil, rejecting God's guidance certainly they were allowed to choose their king which later became a problem. Nigerians  complained of Dr. Jonathan's wise leadership, carried placards, sponsored protests, called him names, insulted and assaulted him yet he never dragged any to court of law, and governors like Rotimi Amaechi insulted him but he was speechless and today the change which the people could not defined has come and obviously it has come in a more negative perspective.
How can a man whose antecedents as a leader were yet to escape the people's memories be called upon to lead a dynamic country like Nigeria? Can a man whose record were hatred, hunger, suffering, high cost of living, poverty and above all inhuman, insensitivity be adopted by Nigerians to head a country. One that lacks democratization in his agenda and speeches rather militarization, intimidation and all assuming governing a federal republic of Nigeria, of a truth, it is not only incredible but also devilish to say the least.
At the period of making His Apostles, "The Lord Jesus Christ", never accepted certain volunteers who wished to follow Him, rather he told them to show themselves to the populace, proclaiming what they have seen. The story of the healing of the blind man illustrates this.
The difficulty, stress, and tasks associated with leadership of a country are so cumbersome that it does not require anyone to volunteer being there but such that the people select, via proper test, examination and approval could be nominated, unveiled and voted for, not unskilled illustrates ad mannerless foes.
The race into the Nigeria elective positions particularly the "presidency" requires God's approval; not for anyone who feels he can pilot its affairs. The Almighty God must be allowed to choose, directs, and approve someone for the task of leading Nigeria.
Nigerians are suffering in the hands of the present dictator and ex-head of state, General Mohammadu Buhari members, and stakeholders of the APC are publicity complaining and regretting their choice of Mr. President what a shame and misfortune?
Recently, the nation's minister of Finance, Mrs. Adeoshun had confirmed to the world that Nigeria economy is in recession. Unfortunately, this is a country where its economy was managed to be highest in the entire African continent during the final year of ex-president Goodluck Jonathan, Ph.d. This position was however confirmed by world economists and economies. Regrettably Nigeria and Nigerians are suffering untold hardship arising from the handiwork of bunch of incompetent leaders at the helm of the nation's affairs.
The Nigeria situation is such that the citizenry are perpetually portrayed in bad light as it seems that all the experiences, lessons and acclaimed supports learnt and gotten from international communities are not brought or put into practice.
Does Nigeria president embarked on the over forty trips abroad within a year only to show case himself as Nigeria president, one who won a ruling party and sent his predecessor out from office? What has President Buhari achieved within one year in office? Where are the acclaimed looted funds whose looters are yet to be uncovered to date?
The evidence of this incompetent administration full and surrounded by ex-governors and so called professional is predicated on the fact that the ruling APC chieftains in the country are lambasting their own government, regretting the choice of their president.
Before, the conduct of the April 11, 2015 general elections, president Buhari, then APC presidential candidate had threatened the nation's peace and co-existence of letting blood if he was not voted into power.
Aside from the fact that then President Dr. Goodluck Jonathan did not clamp down on him for obvious reasons, no security agencies had gone after him, for such statements.
The citizenry particularly those from the northern extraction had through all dubious means voted for their clamoured change. The proceedings of the election where under aged children voted for APC, multiple fingers and toes were equally evident in that voting as Units, Wards, LGAs and States where those corruptions took place were noted but the Peoples Democratic Party, PDP deliberately did not challenges the outcome of the said fraudulent election results in the court of law.
Today, indeed the wisdom of the NWC, BOT, NEC, members and supporters of the PDP in allowing another political party after 16 years to rule or lead is obvious, glaring and ofcourse result oriented. When the PDP told Nigerians that the APC have no agenda for Nigeria and Nigerians many have doubted it but thank God the truth is now second to none. Some Nigerians never believed in the leadership of Dr. Goodluck Jonathan and PDP, therefore resorted to incessant protests, frivolous criticism and orchestrated industrial strike actions, thank God, today the result is overwhelming. One may ask, how far Nigerians?
Evidence of who was God's sent and who is self projected abounds, as Nigerians who never saw any good thing in Dr. Jonathan now wishes to have him back, sorry, it is too late.
There are indeed evidences that the present leadership of Nigeria is in to rule and not to lead. It is glaring also that the scriptural excerpt cited above is appropriate in times like this. Little wonder the Holy Bible also say "When the righteous are in authority, the people rejoice, but when the wicked beareth rule, the people mourn". Prov. 29:2(KJV). "The righteous considereth the cause of the poor; but the wicked regardeth not to know it". Prov. 29:7 "If a ruler hearken to lies, all his servants are wicked". Prov. 29:12.
The scriptures above are clearer testimonies of Nigeria's current situation and without doubt, even those who claim to be members of the APC across the federation are seriously regretting their wicked yearning for an unidentified and unclassified change but lack the capapcity to upturn it now until four years elapses.
Without much explanations, can Nigerians take in the newest oxygen and proffess that they are not suffering or mourning? A righteous ruler considereth the poor, but the wicked regards them not, In Nigeria today, does the current administration at the centre consider the poor? What are the status of those around Mr. President? The book of Proverbs chapter 29 as referenced above has provided answer to all the questions, Nigerians should have a rethink.
Issues Abattoir does not call anyone any name rather the Holy Bible as the believers mirror has drawn attention of all to examine their circumstances and proffer possible solutions.
Interestingly chapter 28:10 of proverbs says "whoso causeth the righteous to go astray in an evil way, he shall fall himself into his pit, but the upright shall have good things in possession". Here is a cause for all evil leaders or rulers. Certainly the scriptures must be fulfilled as leaders who cause subjects to fall shall not go unpunished.
In verse 12 of proverbs 28 the Bible say "When righteous men do rejoice, there is great glory, but when the wicked rise, a man is hidden". Men of God as fondly called or otherwise Pastors are not hiding their feelings and the truth about Nigeria economic paucity occasioned by bad leadership, yet it means nothing to the authority that be.  Remember, there is earthly judgment.
When righteous men are not rejoicing, then what would be the state of the nation called Nigeria?
Nigerians, have seen within two years of Buhari's administration, that the race is not of him that projected himself, willing to rule either by force or deceit but is of the Lord God Almighty, the creator of the universe who choose and ordain leadership, otherwise the people will mourn.
2019 another year to decide the leadership of Nigeria is just ahead; who presides over Nigeria affairs should not be meddle with by men of mere mortals, selfish beings, corruption personified individuals who do not mean well for the poor, wealthy and all classes of the citizenry.
Nigeria president must be decided and chosen by the Almighty God himself through intensive prayers by unadulterated pastors. Nigerians must learn lessons from now and allow God chose their leaders.
The time to pray for a positive change of leadership in 2019 is now. Enough is enough.  ###
God Bless Nigeria.
With James Mgboineme