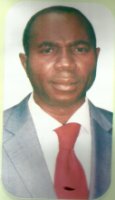 The Nigerian Institute of Mechanical Engineers, NIME, a division of the Nigerian Society of Engineers, Port Harcourt Chapter, has inaugurated new executive officers to pioneer the affairs of the institution for the next two years.
The inauguration of Engr. Goodluck Chukwuka Ikenyiri, MNSE, MNIMechE, as the 3rd Chairman of Port Harcourt, Rivers State Chapter, among others, took place at Engr. Ishmael A. Banigo Secretariat, Port Harcourt, Rivers State, on May 1, 2012.
In his address, the immediate past chairman of the chapter, Engr. Hon. Lasbry Onuegbu Amadi, FNSE, FNIMechE, KSC; expressed gratitude to God for being there for him, throughout his administration that commenced on June 28, 2008 as the 2nd Chapter Chairman of Port Harcourt.
Engr. Lasbry noted that they were able to organize several workshops and Technical visits as well as inaugurated the student chapter of the institution at the University of Port Harcourt and Rivers State University of Science and Technology in Port Harcourt; and urged government to Support Mechanical Engineers with serious political will and material support to brace up to the challenges.
Shortly after his inauguration, Engr. G.C. Ikenyiri told newsmen that they decided to embark on workshops and capacity buildings, where their senior colleagues come to teach and sensitize the people with their professional experiences, having been challenged by the state Governor, Rotimi Chibuike Amaechi; that engineers are not doing well, during a stakeholders forum.
Ikenyiri added that their focus would be on the professional training and developmental challenges, and to be able to advise the Governor on some areas that he might not be getting right in the areas of infrastructural development in the State, since he is not an expert in that field.
The 3rd Chapter Chairman disclosed that his visit with the National Chairman of NIME, Engr. Ayo Fanimokun, FNSE FINMechE to the Universities of Port Harcourt and Rivers State University of Science and Technology afforded them the opportunity to witness some of the improved areas in the Universities and those areas that are to be improved upon. He used the event to urge students not to relent in their academic quest, in order to get from their lecturers what are expected of them.
A key note address was also presented by the immediate past Chairman, Nigerian Society of Engineers (NSE), Port Harcourt Branch, Engr.Prof. Howells I. Hart, FNSE, FNIMechE, tagged "The Making of a Professional Mechanical Engineer".
Blaise Elumezie