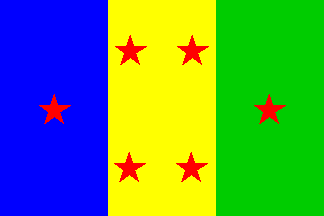 The people of Eleme have thrown their weights in support of an Ogoni son or daughter for a governor come 2015 in Rivers State.
The Paramount Ruler of Ogale clan, Chief Bebe Okpabi said in Eleme while receiving the leadership of the Movement for the Survival of the Ogoni People (MOSOP) at the weekend. He said that the Ogonis have all what it takes to produce a governor in the state come 2015, in terms of credibility, educational qualification, human resources amongst others.
Also speaking, the Eleme coordinator of the Ogoni Youth Dynamic Front, Mr. Precious Nwolu, said that the Ogonis as the goose that lay the golden eggs have been marginalized politically and economically in a system where sharing is on quota and ethnic based.
Concluding, a member of the national steering committee of the Ogoni, Generation Next, Comrade Ejie Olakada, said realizing that the Ogonis cannot do it alone, there has been wide consultation with other ethnic groups in the state, which is yielding fruits for their support so far on the Ogoni Project 2015. ###