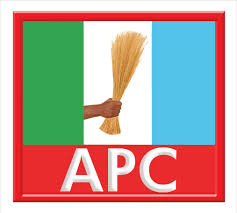 One of the most important features of democracy is the existence of political party(ies). The effective of democracy will be reduced in the absence of party system. Political party(ies) make(s) democracy workable, colourful, beauty and real.
Different kinds of party system exist. They are one party, two parties and multi-parties system.
During the administration of General Ibrahim Babangida, Nigeria operated two party system. There were two recognized political parties then, namely: Social Democratic Party (SDP) and National Republican Convention (NRC).
However, Nigeria as a nation remains a multi parties state, because of its heterogeneous nature.
The multi parties states, where several political parties operate take cognizance of the existence of different types of ethnic groups, religions, languages etc.
Between 1979 to 1983, political parties in Nigeria were formed along the ethnic affiliations.
The Unity Party of Nigeria (UPN) has its stronghold in the Yoruba kingdom, the Nigeria Peoples Party, NPP was rooted in the Ibo axis of the nation, the Great Nigeria Peoples Party (GNPP) was also a northern Nigeria based political party, the People Redemption Party (PRP) was established in the far north, the Nigeria Advanced Party (NAP) has it's root in the Yoruba states, while the National Party of Nigeria (NPN), though had a national spread, but still hooked to the north.
Political parties play important roles in development of democracy. For instance political parties perform the following functions.
(1)       Fielding candidates for elective positions.
(2)       Providing training grounds for young and aspiring politicians
(3)       Implementation of government policies and programmes if voted into power.
(4)       To carry out political education and enlightenment
(5)       To ensure a smooth transition of power through democratic means.
Political parties are not registered by the relevant electoral body to trade words with one another or by recruiting thugs and touts to cause violence during elections.
The basic relevance of political parties is to ensure the stability of a democratic system in any given nation. ###
Damiete West
08037502931