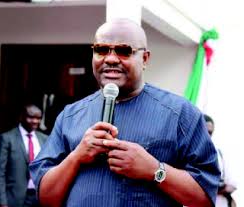 Rivers State Transport stakeholders have partnered with the state government on how to boost the revenue of the state through transport. This was done in a stakeholders meeting with the Commissioner for Transport, Deacon Akie Dagogo Fubara at Rivers Ministry of Justice Conference hall in Port Harcourton Tuesday.
Prior to the meeting, the Commissioner visited the Rivers Transport Company (RTC).
The Commissioner charged the state transport (stakeholders) to do everything possible to redouble their revenue generation effort in order to boost Government internally generated revenue.
All who matters to the transport business of the state were in attendance and offered meaningful contributions on how to partner with the state government to generate revenue to the state.
They also vehemently agreed that government should put in place a workable system on how revenue from the road transport sector does not enter into the wrong hands.
While the commissioner assured them of protection from the hands of touts provided they will keep a regular and sincere record on their loyalty for revenue to the state government.
The commissioner also advised that all are free to make regular contribution on how both the state government and the transport workers can be happy.
However, the commissioner has said that every transporter is a stakeholder to the development of the state transport system.
He also used the occasion to advice drivers in the state to observe speed limits and be safety conscious as they convey their passengers in and out of the state. ###
Allanso Jonathan Allanso