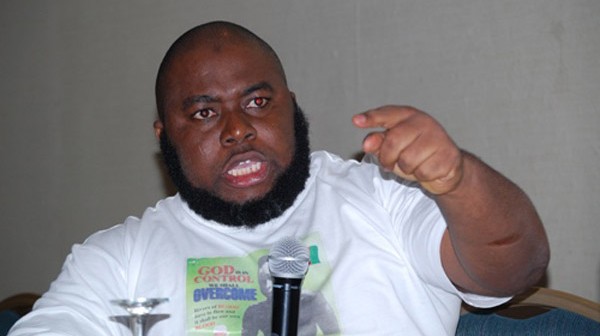 The struggle for the actualization of the Biafra Republic has created division between two prominent sons of Rivers State and frontline ex-militant leaders in the sub-region of Niger Delta, Alhaji Mujahid Asari-Dokubo and High Chief Ateke Tom.
Asari-Dokubo who hails from Kalabari kingdom is the leader of the Niger Delta Peoples Volunteer Force (NDPVF), while Ateke is native of Okrika and founder of Niger Delta Vigilantee, an ethnic Ijaw militia.
The duo were ex-agitators of the economic emancipation and the self determination of the Niger Delta region.
As several calls for independent Biafra echo, the two Rivers sons: Asari-Dokubo and Ateke Tom fell apart as they took different stand on the controversial Biafra Republic.
Of recent Ateke Tom warned Biafra agitators to count Rivers state out of the struggle to avoid crisis and unpleasant experience. According to him Rivers has no room for Biafrans, adding that the dream of Biafra cannot be realistic.
He advised any supporter of the Biafra Republic to jettison the idea, especially in Rivers State, saying that it is wrong for any true son of the state to back the agitators of the Biafra Republic.
Responding swiftly to Ateke's press statement, Asari-Dokubo lampooned the Okrika born ex-militant leader, adding that he has no authority to speak for Rivers people.
"Ateke cannot speak for Rivers people. Who is he to do that? Asari-Dokubo asked rheritorically. He further blasted Ateke by saying that, he (Ateke) does not know what he is talking about. Ateke Tom is not speaking for anybody, perhaps he is speaking for himself and I doubt if he is speaking for himself. The truth is that, he does not understand what he is saying".
Asari warned Ateke to stop deceiving the people by feeding their minds with unnecessary wrong information.
It would be recalled that Asari on different fora advocates independent Biafra Republic, noting that Rivers is part and parcel of Biafra.
Thus with this divided opinions of these two ex-agitators, their loyalists and supporters are ready for showdown on any issue concerning the Biafra Republic that will emanate in Rivers State.
Ateke had vowed not to allow Biafra agitators to take charge of Rivers State, while Asari-Dokubo is calling on the Biafrans to see Rivers as part of their territory that needed to be carved out if their dreams come true. ###