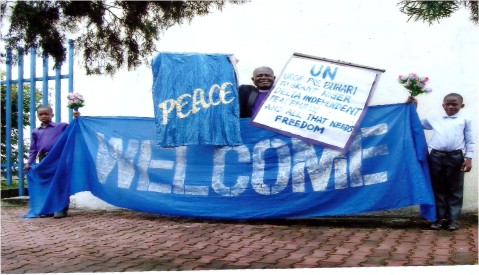 A Port Harcourt based clergy, Rev. Sokari Soberekon has declared that the Niger Delta region must gain its freedom. He regretted that despite the resources coming out of the Nigeria Delta, the region is still undeveloped and attributed it to bad politics.
Rev. Soberekon who made this known while exchanging views with our reporter at his residence in Port Harcourt, on Monday, demanded total autonomy for the people of the Niger Delta.
Rev. Soberekon who is also a Senior Advocate of Niger Delta SAND, noted that, there is an urgent need for the president of the Federal Republic of Nigeria, Mohammadu Buhari to allow the Niger Delta region to pull out of the country to form a separate nation, where its people will experience peace, orderliness and development.
Rev. Soberekon further advised the president to allow all regions in the country that want independence to go.
He, however, expressed sadness over the level of poverty in the Niger region and called on the federal government to do something about the situation so that Nigerians will not die of hunger.  ###