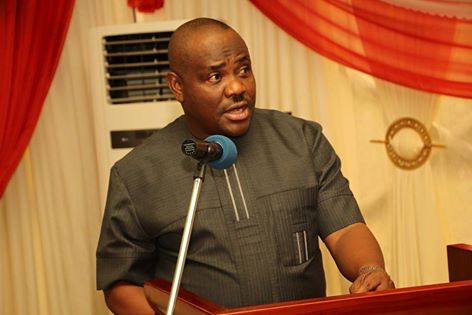 …CTC Chairmen, Council Staff Poised for War
Confusion rocks some local government councils in Rivers State as workers cried out over the non-payment of their salaries, arrears and other entitlements.
Findings show that most of the local councils owe their staff salaries between three (3) to four (4) months. Workers are hungry and angry due to unpaid salaries.
Information had it that staff of the affected councils are now threatening to embark on indefinite strike. Competent source hinted this weekly that in one of the local government councils in the Ogoni axis of the state, the Caretaker Committee CTC chairman and some principal officers of the council are on war path over the refusal of the chairman to settle all outstanding workers' salaries.
The source further revealed that the CTC chairman in the said LGA is threatening to decisively deal with the principal officers of the council if they continue to talk much about the non-payment of their salaries and arrears.
When our correspondent contacted one of the principal officers who is also the treasurer of the said council, he accused the CTC chairman of greed and maladministration. According to the Treasurer in the past four (4) months the CTC chairman and his political godfather have been raping the councils' confer, as a result of this there is no meaningful project in the LGA.
The Treasurer also informed our reporter that their stand against the reckless spending of the CTC boss, hence the political godfather is threatening that he will do everything humanly possible to ensure that the principal officers are transfered to other LGAs.
In one of the LGAs in the Orashi region, the CTC chairman and the Head of the Personnel Management (HPM) of the council traded words over the non-payment of salaries.
This publication gathered that the CTC chairman warned the HPM not to mention workers' salaries any longer, if not he (HPM) will face unpleasant consequences.
From one of the riverine LGAs comes a report that, the council staff have concluded plans to embark on industrial action to shut down and paralyze the activities of the council due to the non-challant attitude of the CTC chairman towards the welfare of the staff.
In Emouha LGA, workers staged a peaceful protest, which paralysed the administrative activities of the council. The protesting staff of the council were demanding for the payment of the back-log of salaries.
A council worker in Oyigbo LGA who identified himself as Comrade Eze Ogbonna lampooned the CTC chairmen stating that they do not have the interest of their workers at heart.
He described such CTC chairmen as "wicked, and greedy", calling on the governor of Rivers State, Chief Nyesom Ezenwo Wike to show them the way out, "so that they will not destroy the good works the Governor is doing." ###