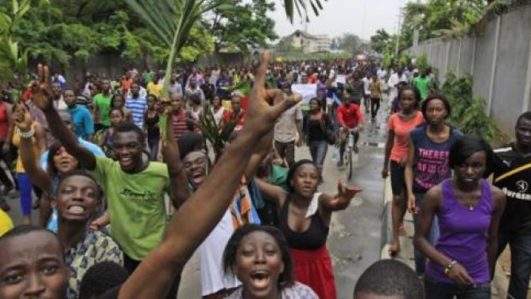 Ogoni people have threatened to embark on massive protest if the two major political parties, the Peoples Democratic Party (PDP) and All Progressives Congress (APC) fail to pick candidates from the Ogoni ethnic nationality as their candidates.
The Ogoni people speaking through the Movement for the Survival of Ogoni People (MOSOP) also rejected any "secondary status", warning those canvassing for an Ogoni deputy governor to stop, stressing that the ethnic nationality would not settle for deputy.
The positions are contained in a statement signed by factional President of MOSOP and Secretary-General, Prince Biira and Festus Legbara, respectively.
Biira regretted the political injustice meted out to Ogoni people, saying the Central Committee of MOSOP observed that Rivers South-East senatorial district had been grossly marginalised since the creation of the state.
He said: "For the 55 years of the existence of the state, Ogoni has not occupied its proper place in terms of appropriate and adequate political representation in Rivers State, especially regarding holding the office of governor, deputy governor, speaker (House of Assembly) and chief judge.
"For over half a century of the existence of Rivers State, Ogoni had been supporting other communities in the state to achieve their political, social and economic dreams and desires; aware that citizens of these nationalities have occupied the office of the governor, deputy governor, speaker (House of Assembly) and chief judge of the state.
"Out of the three senatorial districts in Rivers State, it is only Rivers South-East senatorial district, which accommodates Ogoni, that has not produced a governor of the state."
MOSOP also warned that only the political party that offers its platform for the actualisation of Ogoni ambition that would enjoy electoral goodness and benevolence of the senatorial district.