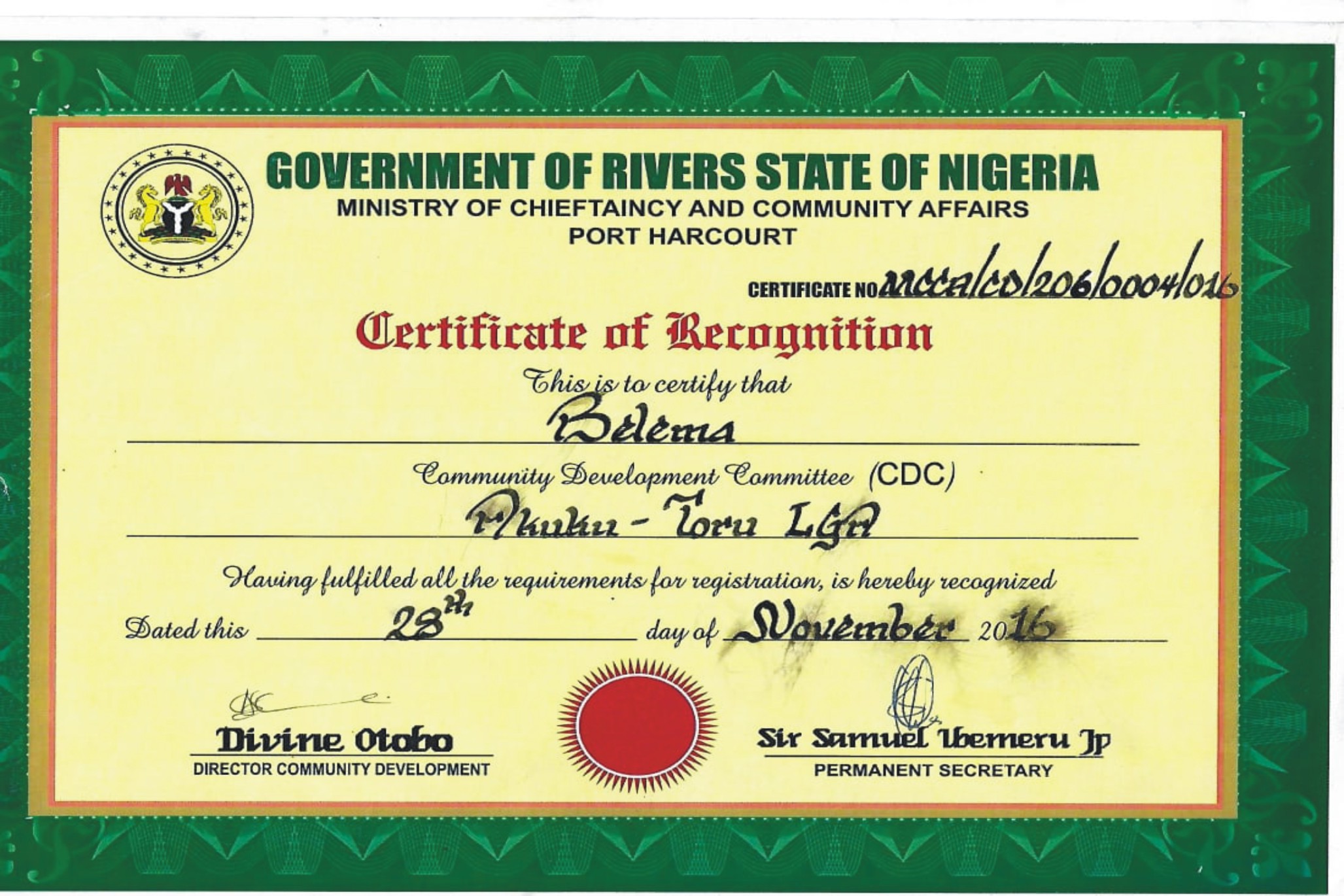 Belema-Offoinama Communities Blame SPDC For Crisis
Two communities of Akuku-Toru LGA of Rivers State, Belema and Offionama have jointly blamed international oil giants, Shell Petroleum Development Company of Nigeria Limited, SPDC for the communal crisis rocking their respective communities.
In a joint press statement by the two communities endorsed by 18 traditional rulers, they blamed SPDC for sponsoring a self acclaimed king from Harris Town as well as making plans for a joint invasion of Belema Oil Field without the consent and knowledge of the people of these communities.
The statement equally pointed out that a similar invasion carried out on 15th and 16th September, 2018 caused the death of one Mrs. Iyayema Dabioju who collapsed during the invasion.
The said Dabioju could have survived but there was no modern healthcare facilities and the communities had to resort to traditional means of treatment.
The statement debunked SPDC's claim that the company has 930 million naira set aside for the development of Belema community because SPDC has written to the community to state that they (SPDC) "does not have any money".
The communities are worried that despite a court order restraining the 'self acclaimed king' from parading himself, SPDC has continued to parade the self acclaimed king from Harris Town. ###
Nwanosike Cries Out, "My LGA Under Siege"
Chairman of Ikwerre Local Government Area of Rivers State, Mr. Samuel Nwanosike, has lamented that his local government is under the siege of criminals.
Nwanosike, speaking at the council headquarters in Isiokpo, recently, however, pleaded with President Muhammadu Buhari to order the Inspector General of Police, Ibrahim Idris, to make deployment to save the worsening security situation in the area.
The LGA chair, who identified the criminals allegedly terrorising the area as Schoolboy, and Gunboat among others, said the gang has killed many persons in the area and destroyed several property. He said the gang carries out kidnap activities on Omerelu-Imo State Road, Apani-Ubima, Elele-Isiokpo, and has become a terrorist group.