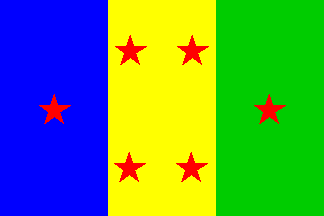 The People of Ogoni Ethnic Nationality in Rivers State says their demand for Governorship in 2015 is justifiable, just as they commend the leadership and developmental strides of Governor Chibuike Amaechi in Ogoniland.
This was contained in a communiqué issued at the end of a one-day Mini Congress of Ogoni Ethnic Nationality, organised by the Supreme Council of Ogoni Traditional Rulers at Saakpenwa, Headquarters of Tai Local Government Area of the State.
The Ogonis also decried the delay in the implementation of the United Nations Environment Programme (UNEP) report on Ogoniland, by the Federal Government, almost three years after it was released.
The communiqué, which was signed by the President of the Supreme Council of Ogoni Traditional Rulers, King Godwin Gininwa; a delegate to the ongoing National Conference, Justice Peter Akere; the Gberemene Gokana Kingdom, King Barnabas Bagia; Gbenemene Babbe Kingdom, King Frank Noryaa; the paramount ruler of Ogale Clan in Eleme, Chief Godwin Bebe-Okpabi, representatives of MOSOP, KAGOTE, and Women, demanded the immediate implementation of the report.
The communiqué reads in part: That the Ogoni people as a distinct and one of the largest ethnic Nationality in Rivers State are very peaceful and have contributed tremendously to the growth and development of Rivers State and Nigeria through its natural resources and human capital;
That despite our huge contributions to the peace and sustenance of Rivers state and Nigeria, we have been deliberately oppressed, neglected and marginalized socially, politically, economically and otherwise;
That we are deeply troubled by the delay in the implementation of UNEP Report by the Federal Government of Nigeria almost three years after it was released, and therefore passionately demand immediate implementation of the Report;
That our agitation to produce Governor in 2015 is justifiable, we therefore seek the understanding, cooperation and support of other ethnic nationalities in Rivers State in the spirit of justice and reciprocation of Ogonis previous support to others;
Having met all the requirements for creation of a State, which include economic viability and enormous capacity of statehood, we insist on the inclusion of Bori State among states to be recommended for creation;
That we commend the developmental strides of the Rivers State Governor, Rt. Hon. Chibuike Amaechi in Ogoniland and urge our people to remain united and resolute in the actualization of the quest for social, political and economic advancement;
The forum expresses deep concern over the sacking of Ekporo Community in Eleme LGA, and calls on the Government and other relevant agencies to wade into the issue with the urgency it requires.