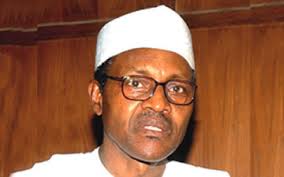 A polity amass with ethnicity base political syndrome could not thrive in the progressives rather amongst several options provided for continuous and retention of leadership in the hands of any simple majority. Ethnic politics is worst than partisan opposition and the cankerworm itself. Worst still is an ethnic drive with deceit, evil and treachery.
The above introduction better characterized the just concluded March 28th Presidential and National Assembly general election.
Ethnic lines, does not only expose those who professed to be compatriots or partners in the nations governance but also uncover the attitude of many, who for obvious reasons could not abandon or cast off the spirit of betrayal in them. In a simple rhetoric, who could be trusted is the questions on many lips as many who dines and wines with president Goodluck Ebele Jonathan are simply those who plotted his downfall.
An irony of the entire process is that while the outgoing president (if at all) rejoices in his failure of March 28th election, his betrayals are sadden and off-course lacks the courage to approach him having acknowledge that their deeds were exposed.
In the APC camp those involved in that arrangement are not even treated with smiles. They are considered as a woman who was enticed by a strange man to eliminate her husband before she would be taken as a wife but later denied the offer of marriage on the premise that her actions could be revisited, recalled or later contracted by another man.
The outcome of March 28th Presidential and National Assembly elections in Nigeria, though some described it as voice of the masses, it was a clear case of deliberate conspiracy, betrayal and evil of the highest ranking.
But while many consoled themselves with the Jesus' experience as championed by Mr. Judas Iscariot, it is believed that since it will not end with the incumbent president, Nigeria as a country has been thrown into a confusion that would be difficult to be repositioned.
Firstly, there would be many or increase number of wolves in sheep clothings as well as conspirators following the success of the former.
The APC victory at the Presidential poll without mincing words would not fight rather increase corruption, as many would resort to acquiring certificates at will.
Corruption is not only stealing of money meant for public development, but also siphoning the country's sources of revenue generation to private safe, looting government treasury and properties, forgery of certificates, forcefully acquiring what does not belong to one, hindering others from getting what maybe their privilege possession, among others.
The March 28th Elections where under aged citizens and children bared by the constitution and Electoral Act participated, yet was not cancelled was nonetheless an act of corruption, hence no one should rejoice, jubilate of being victorious.
The results of the election have spoken volumes of what the people and indeed the northerners are upto. It is ethnic oriented seriously and depicts lack of trust such that even some figures considered as hench men or cabinet members of the present administration could not deliver their states is heart rending.
However, as it is considered as never a lost battle, the lessons from the election should be a take off point for all who cares to move forward but for those who desire to remain where they are, kudos.
While, it is clear that aside ethnic lines, religions had also played prominent role in the presidential poll. In parts of northern states, Christians were not only denied voting but chased out of communities as some were wounded and allegedly murdered. The reverse is the case in the South-East and South South where even Christians spear headed the votes for APC candidate.
A lot has been heard, in Port Harcourt the Rivers State governor Chibuike Rotimi Amaechi was allegedly said to have provided luxurious buses for the northerners to travel home for the perfection of their hatched plans.
In the northern states, the so called card readers worked effectively, while in the South-South, South-East and parts of south west it was nothing to write home about even as it disappointed the President, Dr. Goodluck Ebele Jonathan while Buhari voted freely, what a grand plot against the South.
What hope has the citizens and those yet urban in the face of obvious dilemma of a people called Nigeria.
It however behooves of the citizens to learn to always come together, agreeing to support each other especially in times of necessity as showcase in the polity.
The numerous lessons derivable from the national poll could not be overemphasized since ethnicity, tribalism had played very serious role in the decision of the result, that is if totally accepted.
Seriously, ethnic politics as witnessed in the past election is capable to mar the nation's progress irrespective of what people may say, because a great gulf has been created judging from the actions from the northern extraction and those around the presidential villa.
It would also encourage corruption in the nation as those considered not fit enough to contest any election have corruptly move their ways to the election with the assistance of the INEC.
What is left for the younger generation is to imitate what the elderly have done, where all sorts of unworthy things could be accepted as worthy and appreciated.
Now is the time for all to have a rethink on either to continue with or jettison ethnic politics, for the good of the nation if at all it will thrive further. ###
With James Mgboineme
jamesthenewswriter@gmail.com.