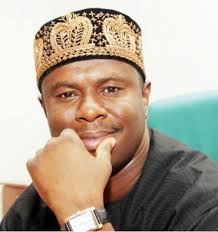 Unequivocally, Governor Nyesom Ezenwo Wike has performed wonderfully in his one hundred days in office. Last week, the governor commissioned series of projects including the long abandoned Eagles Island/Ilaobuchi Link Road.
Social commentators and political pundits observed that what the Governor has done or achieved in 100 days in office, a government under Rt. Hon. Rotimi Amaechi that spent 8 years did not perform.
Sequel to this, so many Rivers people have declared their intention for Governor Wike. A chieftain of the APC progressives Congress APC in Rivers State, Elder Ngozi Alu who stormed our newsroom last week told our correspondent that, due to the visibility of Gov. Wike's achievement, in 100 days, some members of the APC in the state have decide to defect to the Peoples Democratic Party, PDP. According to him, APC members have lost confidence in Dr. Dakuku Peterside's leadership.
Elder Alu revealed that what Governor Wike had done within his short stay in office, Dakuku cannot do it even if he (Dakuku) is given 4 years.
Elder Alu, a chieftain of APC in Emohua LGA maintained that the APC has nothing to offer even at the national level. According to him in the next couple of weeks he and other 3,000 APC members will abandon their party to join Gov. Nyesom Wike in order to develop the state.
"We cannot remain in APC. Because Muhammadu Buhari and Dakuku Peterside have nothing to offer the people of Rivers State. We need a purposeful and visionary administration, and I believe that Governor Wike is the only person that can take us to the Promised Land for now." Elder Alu concluded. ###