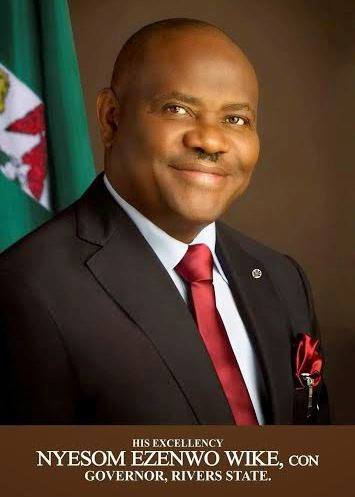 Constitutionally speaking besides the protection of lives and property one of the duties of any responsible government is to ignite policies and programmes that will elevate the living standard of its masses. Thus any government that cannot drive development in its administration is not fit to exist.
So many governments in the past within and outside the state have performed poorly because of non-implementation of laudable projects.
In Rivers State, before the emergence of Chief Barr. Nyesom Ezenwo Wike as the governor there were lots of abandoned projects, infrastructural decay, increased criminality amongst other social vices.
The coming of Wike's administration no doubt has put smiles on the faces of the Rivers people. The governor started his administration by giving priority attention to road constructions and rehabilitation.
Access roads are essential in the development of a state. If roads were well developed in any given state, there will be economic emancipation and commercial activities will be on high speed.
Today moving round the entire state, one will be forced to applaud what the governor is doing to keep the state moving.
There is all round development. Every past of the state is enjoying the dividends of democracy.
For the governor to do more critics should leave him alone to concentrate in order to deliver his electioneering promises to the good people of the state. Governor Nyesom Ezenwo Wike has more to offer, what he wants is the support to place the state on the fast lane of speedy development. ###