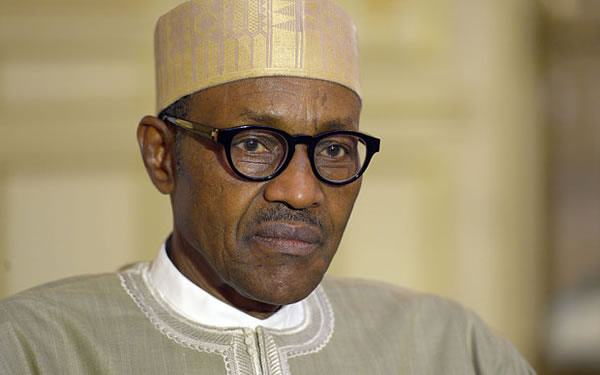 Arewa Youths Quit Notice: The Two Sides of its Coin — Disintegration or Anarchy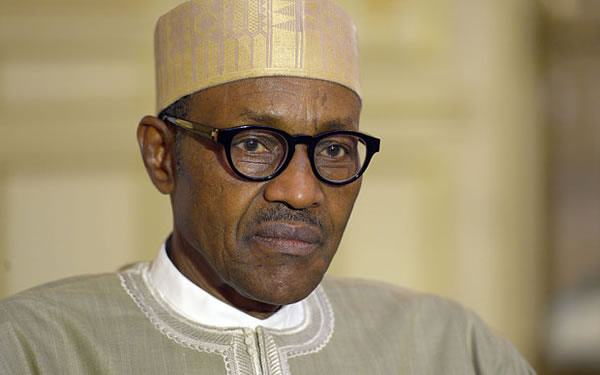 The KIV incessant agitation for the creation of Republic of Niger Delta has been justified and proven necessary by the national Youth Body of the Northern extraction called, Arewa Youths following its order against the continuous stay of the Igbo ethnic group in their region before the nation's fifty-seventh (57th) independence anniversary on October 1st, 2017, exactly three months from now.
Necessary indeed it is that, either in the right direction or not, demanded by those expected to demand-stakeholders or not, creation of the Republic of Niger Delta and or any other republic from the existing amalgamated entity called Nigeria is considered long overdue.
This is sequel to the agitation or order issued penultimate week by the so called Arewa Youth demanding the exit of the Igbo extraction from their region, without considering that the Hausas or Fulanis equally dominate other parts of the enclave they boasted to be ruling, – Nigeria. What are the parameters for the order given to the Igbos by the Arewa Youths? What are their grievances if there is any at all? What crime has the Igbos committed for agitating for creation of republic of Biafra? Is the said Nigerian Constitution not in force?
While one may not outrightly dismissed or condemned the order, call or ultimatum by the Arewa youths to the Igbos and which may likely extend to other ethnic groups, it is pertinent to believe that there is more to the order and action of the Arewa Youths.
According to Senator Ben Murray Bruce, "leading lights like Alhaji Atiku Abubaka and E1-Rufai had condemned the actions of the youths. The question now is, are these the only elders in the Northern religion? What is the position of th various groups in the 19 states of the Northern region including the Arewa consultative Forum (ACF)?
The ultimatum has many faces to it and one must not just dismiss it with a wave of the hand. This was how some militant group in that region spoke against Boko Haram insurgency, especially the denial against having roots with the Muslims, yet the dreaded sect went on doing what they were either mandated, sponsored or desired to do by killing mostly Christians and non-northerners in their region.
In Nigeria, numerous Christians were massacred in South Kaduna, yet no body was either apprehended or prosecuted. The northerners irrespective of class refused to identify a single person either by name or otherwise as member of the dreaded Boko Haram sect.
Do you know what? Some leaders of the dreaded Boko Haram sect who were arrested and detained were either allowed to escape by security agencies and recently others were exchanged for the purported missing chibok girls. Is this truly a country that all are constitutionally equal?
Where were the ACF, or those leading lights when Boko Haram was destroying Churches and non northerners in Nigeria?
Today, here comes an ultimatum and the Federal Government claims to be on top of the situation.
Is Arewa Youths a conglomeration of youth bodies in the northern region? Is Arewa youths an existing organization with executives body? If these questions are in the affirmative, then what is delaying the Nigeria security agencies from arresting and prosecuting them before their threat begets another round of killings in the nation.
What tribe in Nigeria has a second class status that should be ill treated and trifle with? Recently, a citizen of this country threatened he would spill blood if he was not voted to power and no security agency went after him, what is going on today!
As if that wasn't enough, certain groups and politicians from the northern extraction told Nigerians they would form parallel government against former president Jonathan, and all incisive statements, yet no security agency went after them. And if care and caution is not applied, the Arewa youths might spark off trouble they cannot stand.
While the FG is pulling efforts in ensuring there is peace amongst the South Easterners and northerners, the Arewa youths under the aegis of the Coalition of Northern Youths had reiterated their claims by sending an open letter to the Acting President, asking him to allow the Igbos to leave Nigeria.
In response, the Indigenous Peoples of Biafra had equally replied stating their resolve not to leave the northern territory. In all these, isn't war that looms?
Nobody in Nigeria has the right to direct the other on where to live or not, if the nation's constitution is anything to go by.
It is no rumour however, that the development following the announcement of the. Arewa youths have triggered the state of insecurity in the country.
The two sides of the order and response are not confusing but tempting as to what could possibly occur when the order is either taken in the affirmative or not given the ultimatum of October 1st, 2017.
For the Igbos to vacate the Northern territories is bowing to the order and superiority and supposedly owners of Nigeria but that would avert the looming war.
Giving no heed to the ultimatum means readiness to war and protection of their hard earned properties and establishments in the northern region.
In all these, Issue Abattoir solicit for caution amongst the Arewa youths who may have gotten the backing of some elders without first counting the cost of the evil project they want to embark upon.
Similarly, the Igbos and other ethnic groups who are at the receiving end ought to apply caution on the perceived decision arising from the quit order by the Arewa youths.
Indeed, the right to agitation for a secession by a people from where they believed and feel its no longer comfortable for them is constitutional until its proven otherwise, and not the requisite of an individual to evict another unduly and unconstitionally.
IPOB, from every indication since its struggle for a freedom seeks for constitutional means rather than war, hence constitutional means must be applied to everything rather than force and war.
Issues Abattoir insist that those behind the threat should be arrested and prosecuted as ordered by the IGP, if the FG and the 19 Northern states are sincere to the Unity and Peace of Nigeria. ###