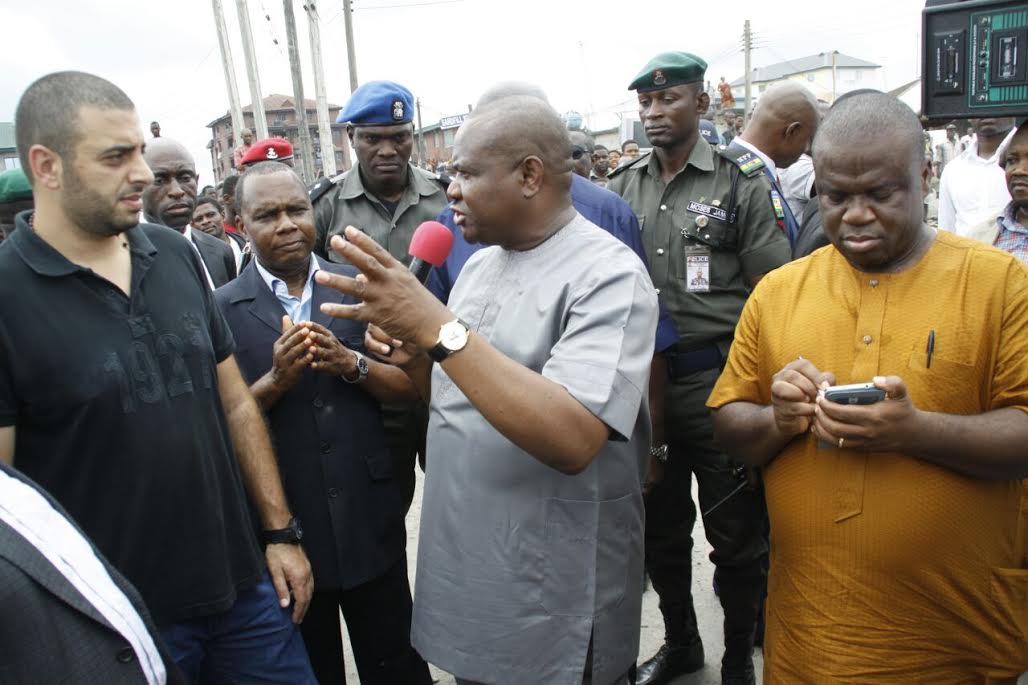 Journalists Urged to Partner with Government Agencies For Credible Election
Journalists Urged to Partner with Government Agencies For Credible ElectionThe correspondents chapel of the Nigeria Union of Journalists NUJ Rivers State Council has ended its correspondents week in Port Harcourt with a call on the media to partner with the government agencies to ensure free fair credible elections.
Prof. Godwin B. Okon of the department of Mass Communication Rivers State University made the remark while delivering lecture at the Ernest Ikoli Press Centre Moscow Road, Port Harcourt.
Prof. Okon who stressed the need of both the government agencies including Independent National Electoral Commission and the media working in collaboration without bias noted that such would go a long way in promoting democracy.
He however called on both bodies to be Independent in discharging their duties.
Earlier at the opening ceremony in the Presidential Hotel Port Harcourt, Barr. Ledum Mitee the former President of the Movement for the Survival of Ogoni People (MOSOP) in his lecture "Promoting Security in 2019 Elections the rule of the media" who expressed worry that the history of election in Rivers State in the recent past has been one characterized by electoral fraud associated with political tensions, crisis and violence perpetrated by some political actors and unprofessional conduct of some few INEC staff and security agencies which has subverted the democracy process rather than its consolidation described the press as the watch dog of the society whose roles includes to ensure voters education, communication and peace building practitioners, further advised journalists to be fair balance in their report of a event or utterances by politicians or individuals.
In his speech, Hon. Emma Okah the Rivers State commissioner for Information and Communication who recalled high rate violence especially during and pre-election period attributed problem of Nigeria to leadership.
He blamed some security agencies and INEC for collaborating with the government to oppress their opponent and advised journalists not to compromise on anything that would endanger democracy.
Earlier in his speech the chairman of the correspondents chapel of the NUJ Rivers Council, Chief Ernest Chinwo KSC who disclosed that the theme of the ceremony was "Promoting security in 2019 elections: the role of the media" indicated high tension building towards the forthcoming 2019 general elections stressing that the aim of the ceremony was to seek ways for a more peaceful atmosphere or the electorates to perform their civic responsibilities and for journalists to discharge their duties during the 2019 elections.
He emphasized that the theme of the ceremony is not only aimed highlighting the risk to which journalists and other professional engaged the process are exposed but also educate practitioners and other stakeholders on the role they need to promote security in the election.
Comr. Chika Onugbu the former Trade Union Congress TUC Rivers State who chaired the ceremony attributed crisis that characterized the electoral process to politicians and urged journalists to always discharge their duties without fear or favour. ###
Emeka Jilly Ejiowhor