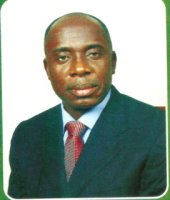 The Rivers State Action Congress of Nigeria, ACN, says the overseas scholarship in special areas of need to students of Rivers origin by the Amaechi administration is a laudable policy but frowns at the poor level of management it has been reduced to.
The ACN made this observation in a press statement signed on behalf of the party by its publicity secretary, Jerry Needam in reaction to the cries and helpless situation of a section of the students sent to the United Kingdom for Medical Studies.
Jerry Needam regretted a situation where the students will get to their various countries of study only to be subjected to conditions and areas of study other than the courses the state government had intended for them.
This, according to the ACN spokesman amounts to not only waste of huge state resources to send them outside the country but also denies the students the opportunity to actualize their individual educational dreams.
The party further faulted the idea of sending these students outside only to have them back with certificates that are commonly obtained in Nigeria as is the case with these frustrated medical students in the UK who have been refused admission for their MBBS programme after graduating in medicine related fields on account that they do not have 'A Level' papers.
The ACN said the Rivers State Sustainable Development Agency (RSSDA) is to blame for the students' dilemma and wants the agency and the State Government to find a way out for these students who are reportedly about being repatriated immediately.
It also faulted RSSDA's refusal to sponsor some of these students who have been offered admission for the same MBBS programmes in some of the affiliated UK overseas universities in Malaysia, insisting that the admission must be in the United Kingdom.