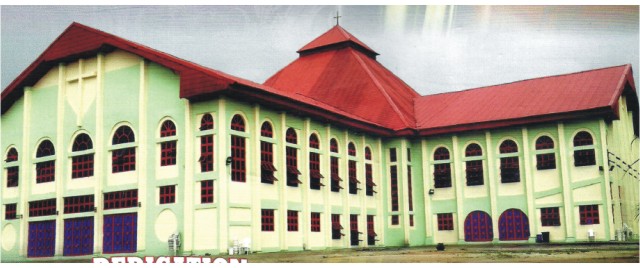 The Royal Church International (TRC), the church arm of Bishop Apostle Chinasa Nwosu Ministries recently dedicated a magnificent cathedral to God. The edifice called the "New Phase Cathedral, Land of Favour" started 21 years in one room apartment of the founder, Apostle Nwosu.
According to Evangelist John Anwulidiuno, the Bishop had offered to work in multi-national companies but he declined all that and focused on the call of God with the Apostolic Mandate to deliver the poor, oppressed, and weary ones suffering as a result of Satan's bondage.
"Today through the ministry and obedience to the call of God many families, individuals, communities and cities have been delivered and transformed. Thousands have been change from failure to success.
Even me, as I am speaking God transformed me from nothing, not even a shelter when I started the church in 1998 to a comfortable man in the society", Evang. Anwulidiuno recalled.
The theme of the dedication service which was, "Divine Enlargement and Expansion", the evangelist said is blessings bestowed by God on the church, which started from one room but has grown internationally.
Bishop Friday Nwator during the occasion advised the people to repent from their sins and dedicated themselves to God in order to tell their story like Bishop Nwosu. It also prophesied that the cathedral will be on centre of prayer.
Pastor Mavius Alugwe, Bishop Ben Ibeneme and great men of God were present at the dedication service.  ###