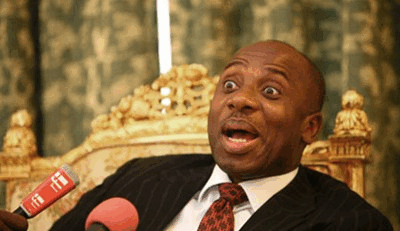 The Peoples Democratic Party, PDP, Rivers State chapter, describes the seeming followership of governor Amaechi and the membership of the All Progressives Congress, APC, in the State as fake, undependable and people who are only held and influenced by the continuous financial incentive by the Governor.
The PDP challenges Governor Amaechi to discontinue the various financial enticements which he and the APC leadership in the State had engaged in since his defection to the party if the so called supporters will not abandon him and embrace the PDP.
The Party also says what is keeping members of the State Executive Council and the present local government councils Caretaker Committee members are the huge monthly allocations, allowances and other motivational packages given to them by the governor.
Apart from the falsification of membership data base by Gov. Amaechi and the APC leadership in the State, there is no hidden fact that greater number of those carried around as their loyalists and members, including State Commissioners and other political appointees, will deny the Governor and their alleged membership of the APC as soon as Amaechi's days to vacate office close in.
It is therefore, the realisation by the PDP of this development that informed the stable and unperturbed disposition of the Party, even as it opens its hands to accommodate the prospective returnees from APC under the large PDP Umbrella.
The PDP in a statement signed by Special Adviser, on Media to State Chairman, Bro Felix Obuah, Jerry Needam, however cautions the governor on the misappropriation of the SURE-P funds and state resources in maintaining the APC structures and servicing fake party members in the name of empowerment, wondering why a governor who has always opposed empowerment initiatives in the State will at this period advocate and carryout the so called empowerment Programmes in the local government areas.
The Party also urges its members and the people of the State not to be swayed by the empty claims and last minutes concerns of the Governor on the plight and decaying state of the people, saying it is all deceptive and ill-conceived.
The PDP challenges Governor Rotimi Amaechi to dissolve his cabinet and see if all his commissioners will not abandon him.