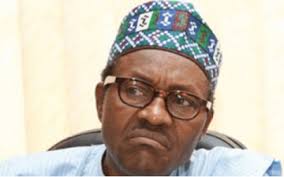 The great philosopher, Homer had said, "hateful to me as the gates of hell, is he, who, hiding one thing in his heart, litters another." Francois De La Rochefoucauld (1613-1680) rather puts it this way, 'surest way to be deceived is to think one's self more clever than others'. That is not all. Abraham Lincoln (1809 – 1865) said "you can fool some of the people all of the time, and all of the people some of the time, but you cannot fool all of the people all of the time". Sir Walter Scott (1771 – 1832) however said, 'oh, what a tangled web we weave, when first we practice to deceive'. But a proverb rather urged, 'listen at the key-hole and you will hear news of yourself'. These are the wits that the certificate saga of General Mohammadu Buhari has resurrected in the political firmament of Nigeria.
Buhari is a man that has being in the business of telling Nigerians that he is the only saint in the country. Many gullible Nigerians particularly members of his Islamic tribe and his Fulani dynasty see Buhari as an Islamic messiah, a pious man, an incorruptible judge, a saint, a saviour, a redeemer, a liberator etc. they see him as a leader worth their blood, a leader that anytime he loses in an election violence must be visited on his perceived enemies. They believe that he cannot lose in an election except that such election must have been rigged.
In 2011, Nigeria was greeted with untold violence of those who were shouting 'Sai Buhari', 'Sai CPC' in some parts of northern Nigeria particularly, the north-eastern part. This was done immediately the final results were announced by the INEC chairman, returning President Goodluck Ebele Jonathan as the winner of that election. The 'Sai Buhari' group killed even Youth Corpers who were polling clerks of that election. The 'Sai Buhari' chanting soon turned their curious and visible anger on any church around and then 'operation total destruction'.
Since then, violence, destruction, maiming, killing which have dovetailed into bombing of innocent citizens have becoming a tradition in some parts, mostly north-eastern Nigeria including Abuja. The truth is that these people whether sponsored or self-motivated were shouting, chanting or singing, 'Sai Buhari', 'Sai CPC' a political structure that was marketing General Buhari for his 3rd attempt at the presidency. Since the third fall of Buhari in 2011 Nigeria has not known peace to this day. That is why when Buhari says that if elected president, he would stop Boko Haram or solve the problem of insecurity in months, I do well to agree with him. Who else can stop the Sai Buhari if not Buhari himself? If the killing and violence or call it insecurity came in 2011 because Buhari lost in an election, why would they continue to torment us if he wins and smiles to Aso Rock? Why? Buhari was the same soldier turned politician that was threatening fire and brimstone before the elections of 2011. Buhari was the same man that said his 2011 attempt to become the president that would be his last as he promised or deceived Nigerians that he would retire after then. It was the same Buhari that promised or deceived Nigerians that if he lost the 2011 elections he would not go to court. It was the same Buhari that was visibly seen at the Supreme Court listening to the judgment that declared him the loser of the 2011 election. It is the same Buhari that has now turned somersault to contest in the 2015 elections. It is the same Buhari that is now the candidate of the APC (Aggrieved Peoples' Congress). It was Buhari that plotted and executed the December 31st, 1983 coup that ousted Alhaiji Aliyu Shehu Shagari's democratically elected government and promised Nigerian a paradise that turned into a city of Hell, where journalists were arbitrarily detained, politicians incarcerated without trial, soldiers flogging innocent Nigerians with whips. It was during his era that Lawrence Anini and Monday Osunbor both armed robbers of international repute started that unrepented act of robbery and mass killing of policemen. Buhari's War Against indiscipline was like the reign of Reoboam in the Bible, flogging people and coercing obedience to law at gun points; the same laws he would not respect.
Buhari's regime, for crying out loud did not have any respect or regard for the rule of Law, what he knew was the rule of force. Fundamental (human) rights were mere constitutional decorations and its relevance were honoured in breach. Buhari's regime was phenomenal of decrees that circumvented, cowed down and subsumed the rights of Nigerians; palpable fear, intimidation, threats to life etc and unprecedented injustices were the certificates of Buharism. The infamous Decree Nos 2, 4 and 20 are good examples.
The respect for uniform was the secret of Buhari's open teeth and disguised smile. Buhari was a Lord, an Emperor, a monarch, a king and an Emir of Nigeria. He was a supreme deity and a man shrouded in the secrecy of his open show of might over right. The fear of Buhari was the Beginning of his understanding. Like Napoleon, Buhari was always right until his brother (with an open teeth of dictatorship too) came purporting to come to the rescue of Nigerians. The joy that heralded the ouster of Buhari was like the joy that travelled around Nigeria the night that Abacha died.
Buhari, the 'incorruptible man' and the proud candidate of the A.P.C. is now in another round of history; his certificate scam. In 2011, I stated in one of my articles that Buhari does not seem to have a sound secondary school education and thus he chosed his audience each time he started his campaign. He speaks only Hausa language very exceptionally fluently the same way he finds it absolutely difficult, if not impossible to speak 'torenchi' (English). No wonder he claims in his press conference that he made '6C' in Hausa language in Cambridge Examination of 1961, the same claim that has landed him in probably the greatest mess of his life.
Let me now look at the present dilemma of this 'incorruptible Buhari' or Sai Buhari. The day the army director of information cleared the air on Buhari's allegation that the originals of his certificates were with the army, Buhari was put into another round of mess. In the first place, it was funny for Buhari to have even imagined let alone conceive that idea of deceit. How on earth will a retired army officer claim that since his retirement in 1985 to this day, his original credentials were with his former employer? Again, it is also laughable to hear the claim that someone submitted or deposited the originals of his certificates with his employer. But be that as it may, Buhari all of a sudden addressed a press conference with a belief that he was laying to rest the higgiddy piggiddy of his certificate.
However, that became another waterloo for Buhari. The result of Buhari purportedly released by his almamater bears the acronym 'WAEC' yet it is a well known that the acronym 'WAEC' was not in existence as at 1961 when he purportedly finished his secondary school education. What every discernable Nigerian and indeed the world know to be the standard and body was the 'CAMBRIDGE'.
Again, Buhari goofed when his purported results or certificate bears KATSINA STATE for a certificate of 1961. For the records, by 1961, Nigeria had no states let alone Katsina State. The phenomenon called state came into Nigeria's record on 27th May, 1967, when General Yakubu Jackson Gowon created 12 States. Even then, there was no Katsina State. Buhari became a head of state between 1983 and 1985. Then there was also no Katsina State in Nigeria; the former Katsina province was by then under Kaduna State. Katsina State was created in 1987 by Director General Ibrahim Badamosi Babangida, (then I was in primary 5), it was Katsina State and Akwa Ibom State that were created on 1st October (Independence Day), 1987. So how did Katsina State appear on his certificate of 1961? What a world! This is the true side or character of our 'incorruptible man'.
Buhari, the 'incorruptible man' 'who will come to fight corruption' stated in his press conference that the late General Shehu Musa Yar'Adua was his classmate in Secondary School. For the records again, Late General Shehu Musa Yar'Adua joined the army in 1959. The one million naira question is How then did he become the classmate of Buhari who purportedly graduated or finished his secondary school education in 1961? Is it loss of memory due to old age or clear blatant lie of General Buhari or only desperation for Aso Rock or did he fail and failed again and then graduated in 1961?
Furthermore, the certificate of General Buhari for whatever its worth indicates and himself in his press conference alluded to the fact that he finished his class 6 in 1961. For the avoidance of doubt, class 6 was introduced into Nigerian academic calendar or curriculum via the 6-3-3-4 system of Dictator Ibrahim Badamosi Babangida's Education policy in 1990.
My eldest sister, Mercy was among the first batch of "class 6" (technically called SS 3). So Buhari does not know what he is talking about class 6. Those who are stage managing him or those who are managing his campaign should school or coach him well when he wants to talk so that he will minimize the embarrassment all this serial lies are causing him. The other day Buhari said in Ebonyi State during his campaign, "Ebonyi State the pood (for food) basket of the nation". Let me avoid his grammatical or pronounciational misappropriation; if I may ask, is Ebonyi state the food basket of the nation? The answer is a quick and capital NO. Just for correction, it is Benue State that has always been referred to as the food basket of the nation, wahala!
Finally, in Buhari's purported certificate, Buhari made 'C6' in Hausa language. CAMBRIDGE did not waste time to react by saying that by 1961 there was no Hausa language as a subject at all. Hausa language came into the syllabus in 1974/75. Again, the grading methodology in 1961 was not in the form of C6 as we now have under the new WASC and NECO dispensation. Under the former, it was C (the grade) simpliciter. More trouble for an 'incorruptible man'. Now, with the abundance of succinct facts and figures above will you say Buhari actually went to school or assuming he went to school, did he actually complete his secondary school education? I blame this Buhari's impasse on those who superimposed him on APC. I pity those who follow Buhari sheepishly with the level of civilization on the African continent. Buhari can only deceive APC and not the rest of us, Nigerians. I doubt whether with the certificate saga and the discoveries so far any of his blind supporters still believes that Buhari is an incorruptible man except they don't know that certificate forgery is the greatest act of corruption and stinking crime. Buhari needs to be arrested and prosecuted. Shikenah! ###
Barr. Gideon Kpoobari Girigiri Esq
08036784327