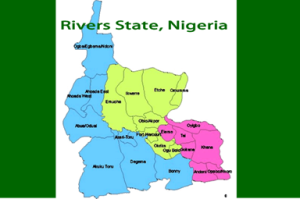 War is an absence of peace and development. There is no society that can experience progress, growth and development in the war situation. No investor both local and foreign will waste his or her resources to site a firm in a war torn zone.
In Nigeria between the year 1966 and 1970, the country witnessed turbulent times, development was retarded, the destruction of lives and properties reached at its peak. Every sector of the economy stood still, things become very unbearable for Nigerians. In the past few years Nigerians are passing through hard times due to crisis now and then.
No part of Nigeria society is safe. As a result residents are living in perpetual fear as no one knows what will happen next.
Nigerians are now living in the Thomas Hobbean's State of Nature where life was indeed brutish, short and terrible. Foreign businessmen and women do not want to come to Nigeria to invest. No wonder the fear of Boko Haram terrorists, pro-Biafra agitators and Niger Delta militant is the beginning of political wisdom.
In Rivers State, Governor Nyesom Wike and the relevant security agencies are working tirelessly to ensure that cult activities are reduce to the barest minimum. However, some enemies of development are hell bent to see that Rivers people do not know peace. They sponsor cult groups to terrorize communities. A lot of Rivers communities are deserted due to the frightful operations of cultists. They kill, steal, destroy and carrying out all sort of unbelievable things.
Bulk of population resides in the rural areas. And moreso the importance of rural communities in the economic development of any state cannot be overemphasized. Rural dwellers hold the key to economic development as most of them are farmers and fishermen.
The nonsense operations of cultists in the rural areas has rendered the domestic economy useless, as many rural dwellers deserted their communities and fled to cities thereby abandoned their traditional occupation of farming and fishing. No doubt there is direct link between peace and development, therefore government should try as much as possible to ensure that there is perfect peace in the rural communities.  ###