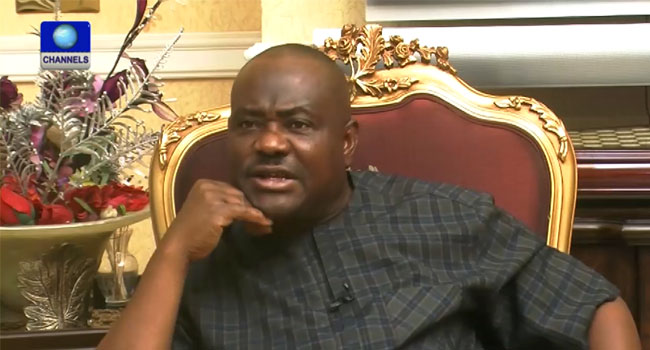 The resurrected Royal Woopers Baseketball club of Rivers State has finished 3rd place in the just concluded D.S.T.V Basketball League.
It would be recalled that Royal Woopers could not survive the league due to poor financing of the past Rivers State administration and almost also buried and forgotten. But through the doggedness and practical instrumentality of the club general manager Ifie Ozaka, the club bounced back. And today from now where the almost buried and forgotten Basketball club of Rivers State is having a place in the Nigeria basketball National League and DSTV League.
It is on record that Royal Woopers club won the DSTV Basketball League back to back and was on song in the lips of every Rivers man and woman who love basketball, which made the Rivers State government to took over the club sponsorship.
Owing to this achievement, the General Manager, Ifie Ozaka and the entire team went out to show their gratitude to God in thanksgiving in church and visitation to motherless homes in the state.
For now, Royal Woopers is back and is back for real. Wike's administration hopeful would support the once famous only Basketball club in Rivers State to stay afloat, being the man that is always prepared to associate with success.
Apart from struggling to maintain it original status in the Nigeria National Basketball League DSTV League. Royal Woopers have character of developing the in man of it players. And so far, had helped in taking most of the youths off the street. This is quiet commendable, and should be further encouraged by the Rivers State Government and all well meaning citizens of the state.
Coach Fubara Onyenabo, Ifie Ozaka, the General Manager of the club and others who labour from the beginning to this point of success should be also encouraged to still keep the club afloat.
Elated Ozaka is all full of happiness as his darling Basketball club successfully had a good run in the Nigeria National Basketball League DSTV which was at a stage was doubtful because of the club financial predicament.
First, the club was relegated and the Rivers State government abandoned the club to be buried and forgotten with all these challenges, the man Ifie Ozaka is the happiest sportsman of the century. You won't blame him, he ought to because it takes only a man with resilient and doggedness not to, abandon his passion till success is achieved. This is what Mr. Ozaka has done.  Bravo Royal Woopers Basketball of Rivers State.
Bravo Ifie Ozaka the General Manager of Royal Woopers Basketball Club and bravo to the entire technical crew. Long live Royal Woopers basketball Club.  ###