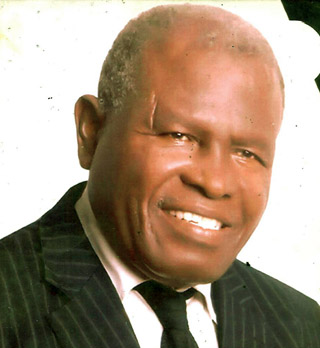 Following the recent quit notice given to Ibos in the northern part of Nigeria by the Arewa Youths, Ijaw-born activist and Senior Advocate of the Nigeria Delta (SAND), Rev. Dr. Sokari Soberekon, has called on the Federal Government of Nigeria to restructure the country before things get out of hand.
Reacting to the quit notice in Port Harcourt on Monday, Dr. Soberekon told newsmen that although the action of the Arewa youths is condemnable, the action of some Igbo youths in demanding for Biafra-a name he said has been blood-soaked and surrendered in 1970-instead of adopting a new name or simply ask for Igbo Republic, which nobody can deny them, is provoking.
He said the quit notice could be a blessing in disguise for the Ibos as it will afford them the opportunity to return to the South East and develop the over eleven cities and towns in the area.
Listing the cities and towns as Aba, Umuahia, Owerri, Orlu, Okigwe, Awka, Onitsha, Nnewi, Abakaliki, Enugu and Nsukka, Dr. Sokari, who said he loves the Ibos and wish them well maintained that the Ibos have the capacity to transform each of these cities/towns to international standard comparable to the likes of Dubai, Seoul, New York and Paris.
He advised the returning Ibos not to set their minds on relocating to other states like Lagos, Abuja, Port Harcourt, Warri etc, which he said are already over-congested, adding that time has come for the Ibos to show the world that they have the ingenuity and capacity to turn Igbo Land to a paradise which their haters will be jealous of.
He however said that anyone who still wishes to relocate to Port Harcourt for genuine, productive reasons from now on should carry his Passport which he said is the Holy Bible and Holy Qur'an, noting that Rivers State is a Christian State as reaffirmed by Governor Nyesom Wike, be a holy city, smoking and drinking alcohol by the under age children should be stopped, only be sold by the licenses dealers, can sale to 18 years and above, Senior Advocate of Niger Delta Sokari said.
"The Ibos are great people. I support the Ibos freedom. Federal Government should restructure Nigeria now before it's too late. They should give Ibos freedom to rule themselves. They should also give Niger Delta, Oduduwa and Arewa freedom. Our independence is over-due all that need freedom.
"Just like the Ibos, we the historical Ijaw Niger Delta have suffered a lot. We produce the oil but we are not enjoying it; no development to show for all the oil Federal Government is taking from here".
"The new vision by Buhari, which was recently reaffirmed by the Vice President, Prof. Osinbajo, is too late; we cannot wait for it. Let the new vision be our freedom".
"Enough is enough. We need freedom now before it gets too late. I have prophesied before that Buhari may be the last president of Nigeria as Sir James Robertson, the last Governor – General of Nigeria, left when we got independence in 1960, I was among the youths that saw him off, at Apapa Lagos, when he was living to United Kingdom (UK). The things happening now show that the prophecy may come to pass but the government can avoid chaos and anarchy by restructuring Nigeria without further delay and Buhari's name will be written in gold. I wish him long life in Jesus name Amen", he said.