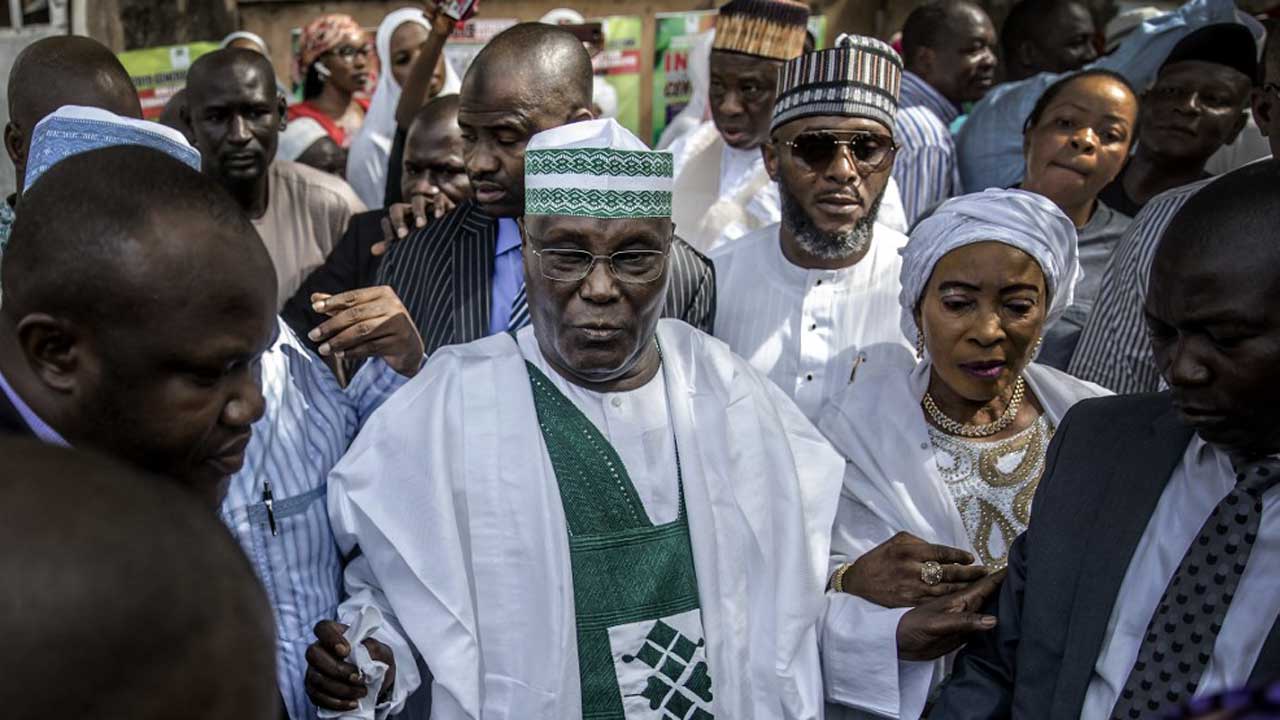 Presidential candidate of the People's Democratic Party (PDP) Atiku Abubakar has congratulated Bola Tinubu after being nominated as the flagbearer of the ruling All Progressives Congress (APC).

Tinubu, a former Lagos State governor, polled 1271 votes in total to clinch the ticket ahead of former minister of transportation Rotimi Amaechi, vice president Yemi Osinbajo and Senate President Ahmad Lawan.

Amaechi was the closest to Tinubu with 316 votes. Osinbajo, who many thought would give Tinubu a tough run, came third with 235 votes while Lawan polled 152 votes.

Atiku said Tinubu's victory at the APC presidential primary election at Eagles Square in Abuja was a show of his tenacity.

"Congratulations, Bola Tinubu, on your emergence as your party's presidential candidate," Atiku tweeted on Wednesday.

"It has been a hard-fought contest, but that you prevailed confirms your tenacity."

Atiku and Tinubu will be front contenders for the office of president in the 2023 general elections.