Make use of the best opportunity available to you in the Soul Mate column. There is someone for everyone just as Adam was paired with Eve, so you are paired with someone. Locating that special one meant for you is the problem we have in the society, in our relationship. Mind you, Eve was created for Adam out of Adam's ribs.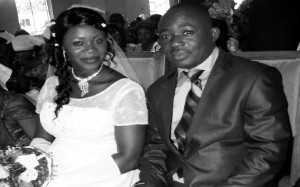 And to those who have been married without children, worry no more, a Traditional Medicine Practitioner is ready with his experience to handle all your problems in that line. So you are advised to confidentially contact the Editor-in-Chief of the soul mate column, and you and you sign once again.
It is on this note that the soul mate column is taking special interest in addressing a pathetic emotional problem a 38 years old lady has being passing through, this same problem might just be the problem you have being living for years. Well definitely, the soul mate column is equal to the task to find you happiness, in addressing it once and for all.
If you are man born within April 20 – May 20 (Taurus) is looking a suitable woman to call your wife. This is good news. Call this lady; she is your most suitable partner in marriage relationship. Those who are born in the month of February 19-March 20 too are sure bet to make long lasting relationship with this lady (scorpion October 24- November 22) in marriage. Why not call her and you end your heartbreaks with her. Except you are paired with your right suitable star mate you are bound to have serious problem in marriage relationship. Remember Eve was created out of Adam's ribs special for him. The lady's number is 08076475702.
Dear Editor, I am Jovita, I am from Benue state residing inPort Harcourt. I must confess you are toweling lives with your soul searching advices. I stumble on your paper and after reading the soul mate column I have become your fan I will as a matter of fact recommend it to some of my friends. God bless you. May you increase in wisdom as to serve us better.
Dear Editor, I am Sonia, 34 years residing inPort Harcourt. What it to make you my friend and for private counseling how do I fit into your list?
Ans: Well thank you very much Jovita and Sonia in for the confidence you have in us. You are the reason the soul mate column is opened.
Dear Sonmia, to become my friend is easy just call me on the number displayed on the soul mate column. For you to fit into the list of those under my private counseling you just pay N2,000 (two thousand Naira) and you have me serving you.
Dear Editor, I am Eke writing fromPort Harcourt. I was born November 1, 1973. The problem I have is that I am a lady that loves; I mean real love but am always rewarded with heartbreak and evil with this I decided to abstain from men (relationship) for eight years waiting for the right man. What could be the cause of my problem?
Ans: Dear Eke, it is a pity you 've passed through many heart ache with men. But know that all hope is not lost. There might be certain factors could be responsible for your case (1) all that glisters are not gold, your particular interest in the men you have dated need to be explained. When you become more choosy you may tend to have problems in that regards. The background of those who have dated you also need to be explained as to ascertain or trace the cause of your unstable relationship.
However, know that in every woman's life there is a perfect man to make her happy and have a smooth relationship. Until you meet your divine right partner no matter the money he has, no matter how handsome he is you will never have a sound relationship.
Yahweh did not make mistake creating Eve out of Adam's ribs for Adam. As Yahweh creates you, He creates you along side the man that will live and love you truly in divine order of love. If that is not happening in your life, it then means that something is amiss. Might be you have not meet your right partner or you are simply paying your karmaic debt. Please read (Matthew 19 verse 4) if you love with your heart and receive nothing than evil and heart breaks. Then know that you might as well paying your karma. Karma means, you have not been fair to those who have dated you in your previous life. Might be you break so many peoples' heart and pay them with evil while they are loving you with sincere heart. Pray seriously to Yahweh and promise to love never to react when you agree to Taurus, Pisces and Capricorn as your perfect stars in marriage relationship (Taurus – those who are born in April 21 – May 20) Pisces – February 19 – March 20) and Capricorn – December 22 – January 19. I wish you good luck in your future relationship.
STAR SERVICE
If you are born in the month of November 1, 1973, then your star is scorpion (Zodiac sign) October 24 – November 22.
Your Behaviour
You have commanding nature, although kind but not demonstrative in the course of your kindness. You have restless move (ambition) toward achieving your heart desires until success is attained.
You do not pay attention to any form of difficulty and not depressed by any form of disappointment. You are full of suggestion for improvement, progressive, inventive and innovative.
Your disposition is moody and you have fear for change of circumstance or fortune. You claim absolute personal freedom, unconventional, dignified with unusual will power and self control
Scorpion Most Fortunate Partner; in a relationship is Taurus, Pisces and Caprices
Scorpion Most Fortunate Day – Tuesday
Scorpion Most Fortunate Month – January and July. Those who are born of November fortunate and prosperous in all literary pursuits, the most suitable careers job are; all forms of handicraft, medical practice or to become a reverend (pastor or priest). ####