Allanso Jonathan Allanso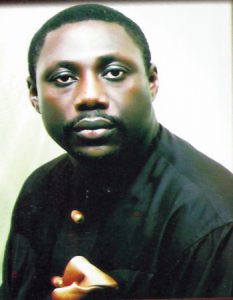 The 51st Nigeria Independent Day celebration in Asalga Local government ended with smiles on the faces of all and sundry in the local government area despite the hard times.
In  his address to the people of Asalga at Buguma, the council chairman, Hon. Ojukaye flag Amachree, said he dedicated the success of his administration to God Almighty for his grace and that guided him so far.
He assured the people of Asalga that there will be greater developments in his second term than in the first tenure, stating that he would execute projects that will meaningfully affect the lives of the common people, and also boost socio-economic activities in the local government.
Hon. Amachree disclosed that in the spirit of commitment to service, barely three weeks after assumption of office, his administration provided seven new buses to ease the recent transportation challenges faced by the people. He further said that his people could attest to the on-going Rural Electrification project.
"I assure you that some communities will be connected to the Natioal Grid by the end of October, 2011", he stated, stressing that Ifoko, Minama and Sangama will have light from National Grid before the end of December 2011.
He maintained that, in addition, he would complete the ultra modern market by the end of December 2011.
Speaking further he said he made bold to say, that his administration is building a great Buguma city and that the people of Asalga shall be living testimonies in the achievement of the project of sand filling of 500 hectares of swamp for good habitation of his people which has never been embarked upon by any local government council in Nigeria.
As a committed leader of his People, Hon. Amachree, assured his people of of land equivalent to 500 football fields which will be well planned to accommodate development for individuals, groups, churches, companies as well as government.
He added that his administration has approved the construction of 14 new pier latrines across the thirteen wards as well as the renovation of the pier latrines in ward 1. He further disclosed that he has taken up the responsibility of monitoring and providing measures to make sure the resurfacing of King Amachree road is completed by NDDC.
He concluded by reassuring the people of Asalga, "I pledge that your vote for my second term in office will bring development to your doorsteps".
Schools participated in the march past and their performances were scored.
Nursery School category,FirstBaptistChurchcame first, Glorious Foundation came second, St. Michael Anglican Church came third.
In the primary school category, first Baptist Primary school came first; Saint Michael State School came second while Salvation Baptist School Sama came third, while in the UBE category, County Secondary School, Ido, took the first place, first Baptist secondary school, Buguma came second, while Kings College of commerce, Buguma came third.
In the senior secondary school category, Kalabari National College claimed the first place, Kings College of Commerce came second andComprehensiveSecondary School, Asalga, took the third position. ###