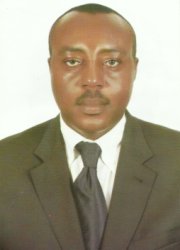 The two Port Harcourt sides campaigning in the Nigeria Premier League started the 2012 league with a poor performance even at home and away.
The Worst is that even Sharks Football Club lost away scandalously. The John Obuh led side has to sit up as to break their last year's record in the league. Whatever might be the problem, Sharks has to stay afloat on the league log, owing that the side is being managed by a national coach.
Both Sharks and Dolphins might give their poor start in the league with the reason that their new sign-on players have not blended. This is always the same excuse every other club campaigning in the league might just give.
The away scandalous lost of Sharks might equally not surprise lots of football followers as the Port Harcourt side flooded the team with new sign-ons from the grassroots. These players are having their first feel of the nature of premiership matches, hence the waver of the poor runs in this early stage of the league.
Dolphins on the other hand looks good to try out their new sign-ons as Port Harcourt is making its early preparation to welcome its continental matches this year, and looks good to give hopes to its supporters and Nigerian as a whole.
Allanso Jonathan Allanso