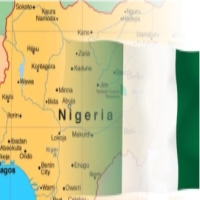 Nigeria is the most populous country in Africa. And it has human and material resources in abundance. Indeed, with this Nigeria is supposed to be the envy of all nations in the world. It is a known fact that Nigeria is the largest black nation in the world. But often times some Nigerians and some foreigners make caricature of her on the ground that Nigeria is a nation where human and material resources are allowed to waste. It is obvious that at the moment Nigeria is yet to surmount her political, economic and scientific challenges that will pave the way for advancement in all sectors.
Nigeria is facing dwindling progress in her economy. Recently, it was reported that Nigeria is broke. And if Nigeria is broke what does the future hold for the teeming population? No reasonable nation sits down to see her citizens die of hunger as a result of improper implementation of government policies. When the leadership of the nation is focused and embarks on people-oriented policies that will increase the Gross Domestic Product (GDP) of the nation, standard of living will change. The level of life lived in Nigerian by the masses will be a parameter to judge the success of government. There are some things to be done to improve the economy and standard of living which have been left undone.
Every purposeful and successful government embarks on intensive and extensive research in order to meet her visions or goals. Some decades ago India was known to be a poor nation whose citizens scattered all over the world searching for where to get greener pastures. Indeed, it was a tough time for the Indians. Suddenly, after realizing their predicament as a nation, they embarked on intensive research. In Nigeria those Indians were seen teaching in our schools because of lack of jobs in their country. Indian government embarked on proper funding of their medical sector. And those set at the helms of affairs saw the need to change India to a glorious nation in the world. They were faithful and utilized the grant properly to meet the vision of their government.
Today, India is a nation to reckon with when one talks of where best medical practice and medical facilities are on ground for service delivery. Indeed, good percentage drugs used in Nigeria come from India. It is time to solve our problems by ourselves without foreign interference. It is true that without mincing words that we know our problems. Most of our leaders who attended schools in the country in the sixties and seventies were taught by Indian teachers. There is need for a rethink of the way we implement policies on personal sentiments. India is no longer a developing nation like Nigeria as we used to know. Recently they tested their missiles. In Nigeria the first poverty alleviation programme products or support to Nigerians is the tricycle motor alias Kekenapep imported from India. India today is a challenge to America and China. Fortunately enough, they have population with potentials to withstand any risk to their economy.
It is worthy to note that Malaysia as a country that is the number one palm oil producer in the world took some palm seedlings from Nigeria. Researchers were empowered to carry out intensive research. And today it is yielding results. It is obvious that most Nigerians have personal interest and not collective interest that moves the nation backward. It is pathetic to hear brain drain every day in Nigeria. In the 90's the number nine nuclear scientist in the world was American born Nigerian by name Oladimeji. Any country that does not believe in proper funding of research institutions or research works will get broke. Yes, research is expensive, but when it is done properly according to the objectives and time it yields results.
The cocoa research institute on Ibadan road is a moribund institute. What about the groundnut pyramids? The Risonpalm nucleus estate and plantation are monumental waste to Rivers State and Nigeria, because of insincerity and mismanagement by those in charge of affairs and improper funding of the plantation. Research oriented programmes are not funded in Nigeria especially, the government. And even when little grant is given for research work, some wicked individuals will divert it to their private pockets; thereby causing uncertainty in the future of the nation. The oil sector that is the hub of the nation's economy is suffering because there are no research orientated programmes to update or over haul the sector.
Observationally, that has caused under production of the four refineries which has led to importation of Nigeria's refined crude from abroad. The under-funding of the Education sector is another terrible blow to the nation's economy. Science and technology is supposed to be a sector that should not experience poor funding. But it is a fact that Ajaokuta steel industry established some decades ago is suffering as a result of poor funding and corruption of those in charge. The power sector is another headache to Nigerians. Nigerians do not enjoy constant electricity.
It is disheartening to see how Nigerians flood Ghanaian Universities. Ghana has about five universities while Nigeria as a nation has about one hundred universities including private ones. And funny enough, they are degree awarding institutions, yet the reechoing sound of falling or poor standard is heard everyday. Why is Nigeria lagging behind when other nations that were in the same level are moving forward? Indeed, we celebrate corrupt Nigerians who destroy our economy. It is time to kill every spirit of backwardness that is plaguing Nigeria.
If Nigeria must move forward, citizens must hate corruption. Today, we fund other nations' education sector and abandon our own. Every government policy should not be taken personal as to enrich oneself but rather it should be used to meet the collective need of Nigerians. Government should embark on proper funding of the education, health, agriculture, power, science and technology sectors. A stitch in time saves nine. Nigeria has lagged behind for too long. It is time to move forward. Be honest to Nigeria's dreams.
Frank Eneawail Ogwuonuonu
08028901682