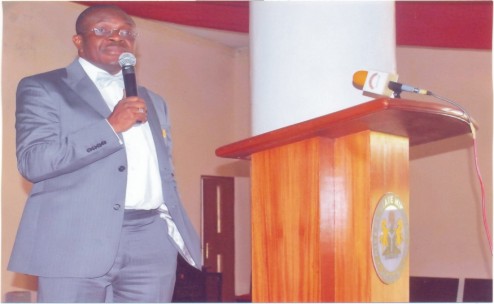 The Rivers State Government has said that it would continue to strengthen Revenue collection to meet its expectations. This was made known by the Permanent Secretary in the Ministry of Finance, Barrister Minabelem Michael West Esq at a one day sensitization workshop to discuss improvement in the Federal Inland Revenue Service Payment System. Mr. West stated that Government was desirous to ensure that all leakages in the system are blocked.
He said that the present administration has introduced various measures to ensure that its financial accounting system operate in line with the International Accounting Standard for maximum result.
The Permanent Secretary appealed to the Revenue Accounting Department of FIRS, MDAs, Banks and other field officers to accord importance to the workshop. In her welcome address, the Director Revenue Accounting Department, Q. Seghosime assured that Government would achieve its purpose for the sensitization workshop.
Also speaking the Director Funds, office of the Accountant General of the Federation, Mohammed Dikwa MNI spoke on Government Integrated Financial Management Information System while the paper on ethics and expectations of FIRS from collection system parties, Banks, MDAs and other FIRS offices as well as Tax payers were delivered by the Director Revenue Accounting Department, Q. Seghosime.