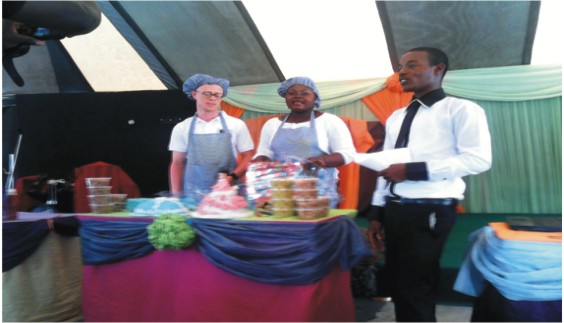 A Non-Governmental Organization known as Niger Delta Skills Empowerment and Employment Training Scheme (NUDSEETS) is out to create job opportunities.
Speaking to The Newswriter, the coordinator of the programme, Mr. Samuel Obaye disclosed that his organization is out to affect lives by empowering them through skills training.
According to him, last month the third batch graduated 54 students in different skills, namely recharged card printing, catering, computer engineering, cyber café set up, computer operation, web design, event management and interior decoration.
Others are cosmetology, professional makeup, CCTV camera installations, basic business development, video coverage.
He further cited an old blind man who graduated from the training now making his living through soap production.
The coordinator of the programme revealed that all the resource persons are professionals in the various disciplines hence he urged all and sundry to make themselves available during the programme so as to be self employed as the programme is geared towards empowering the individuals to be self reliance in life. ###
Allanso Jonathan Allanso