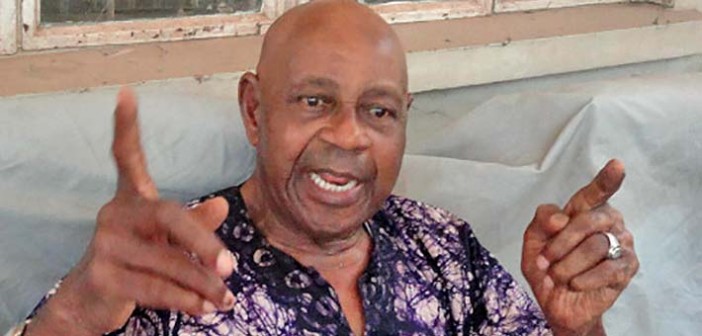 A former Minister of Petroleum Resources, Prof. Tam David-West, has declared that the Peoples Democratic Party (PDP) is in great trouble given the huge success of Gen. Muhammadu Buhari's flag off campaign in Port-Harcourt, Rivers State, on Tuesday.
David-West told newsmen that the PDP is in trouble because it underestimated the All Progressives Congress, believing that it would break up due to personal ambitions of gladiators in the party.
He added that the PDP woes are compounded by lack of good advisers and strategies and over-reliance on the power of money.
The former minister explained that the huge crowd that attended the Port-Harcourt campaign, in a state bordering President Jonathan's home state and where his wife hails from, confirmed how unpopular the President and the PDP have become in the country.
David-West pointed out that the zeal for change among Nigerians is so widespread in the country, stressing that the APC would win the February election.
He said: "PDP is in great trouble because the party leaders never expected the great support for the APC and Buhari. Dr Doyin Okupe had insisted that APC would break up, but this huge success is what is starring them in the face now.
"They also do not have good advisers and neither do they have good strategies as politicians. They do not do research before they talk . They lie a lot, destroying themselves before Nigerians.
"They are also in big trouble because they rely so much on money which they have a lot. But Nigerians are looking for those who can bring positive changes to the country.
APC will win in grand style. The more PDP pulls it back, the more it shoots itself on the foot."
He hailed the success of the Port-Harcourt rally and added that Buhari spoke so well at the campaign.
The professor of Virology said he has always believed that Buhari would win the race but that the Tuesday campaign buttressed his faith the more.
David-West also challenged one of President Jonathan's aide, Femi Fani-Kayode, to a public debate on Buhari over the latter's declaration that he has several secret information on the APC presidential candidate.