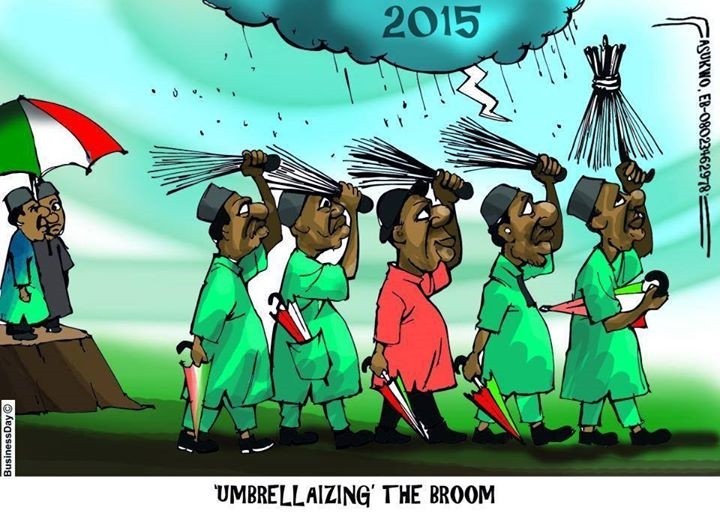 According to Biologists, there are certain basic characteristics that dermacate a living thing from a non living thing. Some these characteristics of living things that one cannot find in non living things are: movement, respiration, nutrition, irritability, growth, excretion, amongst others. Living things exhibit these characteristics in any part of the world.
As the February, 2015 general election approaches, electorate are in the state of dilemma due to array of electioneering promises dishing out by the various registered political parties in Nigeria. However, two (2) prominent political parties exist namely: the Peoples Democratic Party (PDP) and the All Progressives Congress (APC).
The purpose of this write up is for the electorate to make a wise choice during the election.
I do not want to restrict myself to ten (10) points, but for space constrait, I shall enumerate ten (10) differences between the Peoples Democratic Party (PDP) and the All Progressives Congress (APC).
1)          PDP is the ruling party, while APC is an opposition registered political party.
2)        PDP has a national spread, while APC is ethnic based party
3)        APC as a political party came into existence in 2013, while PDP has been a party since 1998.
4)         PDP members are peaceful and quiet, while APC members are violence.
5)        The minimum educational qualification of the Presidential candidate of the APC is missing, while that of the PDP is intact
6)        PDP's logo is the umbrella, while the broom is that of the APC's
7)         The Presidential flagbearer of APC is a Muslim, while the presidential flagbearer of PDP is a Christian.
8)        Dr. Goodluck Ebele Jonathan is the Presidential Standard bearer of PDP, while Maj. Gen. Mohammadu Buhari (rtd) is for APC
9)        PDP will win the February 2015 general election, while APC will fail
10         Mohammadu Buhari of APC was a former Commander-In-Chief of the Armed Forces of Nigeria, while Goodluck Ebele Jonathan is currently the Commander-In-Chief of Armed Forces of the Federal Republic of Nigeria. ###
Damiete West
08037502931