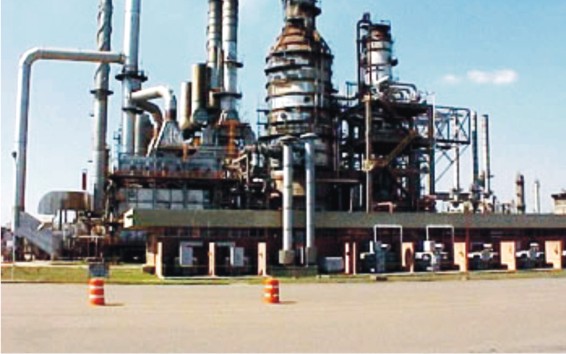 The Chief Executive Officer of Belema Oil Production Limited, Mr. Jackrich Tein, has reassured the people of Ogoni in Rivers State of the company's plan to transform the area into an industrial hub in the state.
Mr. Jackrich who gave the assurance in Port Harcourt during a meeting with women and youths of KDere Community said his firm would build a refinery, set up petrochemical platforms, among other things in Ogoni when it resume oil explorations in the area.
He also promised to work with government and other critical stakeholders to implement the United Nations Environment Program, UNEP report in the area. .
While donating 300 bags of fertilizer to farmers under the aegis of Kegbara Dere Farmers Cooperative Union Limited, Jackrich said his firm would also introduce Global Memorandum of Understanding, GMoU, when it gets license to process oil in the area, adding that the people would get 10 per cent of the profit of the firm annually from oil exploration,
He later signed an agreement with K Dere community as the largest oil producing community in the area.
His words: "I want to support them since it is farming season, 300 bags of fertilizer will be donated to the farmers.
The farmers will also get N1 million. The widows and physically challenged will get N 1.5 million, "We signed an agreement with K.Dere today. The Ogoni get 10 percent of our profit after tax. The community is happy to get this offer. This is a model they had not been used to. We will bring industry, set up refinery; we will turn the area to an industrial hub. We will set up petrochemical platform.
"Taking over does not mean we are starting production now. We have to cleanup the mess in Ogoni. There will be a key structure setup where the key stakeholders, community and Belema oil will be part of. These are legacy issues that have to be addressed, We will do the clean up.
We have designed a model to see that the producing community gets a major share. This way all part of Ogoni will be developed with all parties happy," he said.
"I have met with MOSOP and told them that we will only commence clean up in Ogoni until the clean exercise is put in place," he said.
On his part, the paramount ruler of the community His Royal Highness, Chief Donald Kpegemona Gberesua, said his people were comfortable with Belema Oil, adding that they would continue to give the firm the needed support. ###