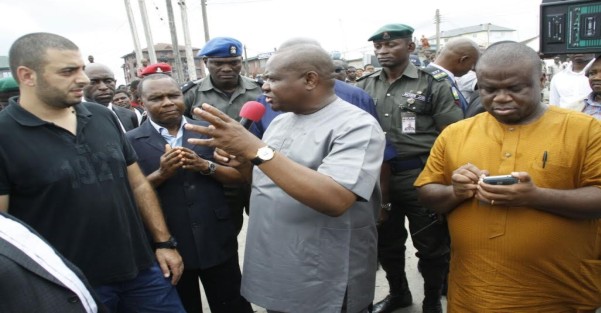 Governor Nyesom Wike of Rivers State has directed an immediate resumption of work on various abandoned projects across Port Harcourt, the state capital.
The governor, who assured of prompt payment, directed contractors of key road projects to mobilise to site and drive the projects to completion,
The governor inspected on-going road projects at Eagle Island-Iloabuchi Link Road, Woji-Trans-Amadi Road and projects at the Rivers State University of Science and Technology (RSUST), Port Harcourt.
He particularly told the contractors working on the Eagle Island-Iloabuchi Link Road to ensure the completion of work within three weeks and said, "We will pay you on Wednesday and we expect that you complete the road work in three weeks.
"We don't want to hear another excuse. You have said that you abandoned work due to lack of payment. We shall make money available."
Wike commended the commitment of the contractor handling the Woji-Trans-Amadi Road, who promised that a section of the abandoned road would be completed in three months.
"This road is critical to the free flow of traffic in this area. Therefore, we shall make funds available to you and we expect you to respect the timeline of completing the project in three months, which we have agreed today," he said.