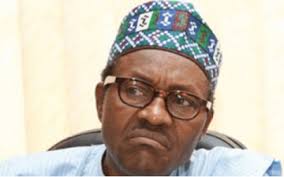 In a normal quiz competition who is Nigeria president could be asked probably under current affairs and many answers may be provided by competitors.
The name Muhammadu Buhari seems familiar or strange to many as the case may be, hence students may have it wrong by possibly providing Dr. Goodluck Ebele Jonathan as the president of the country. But significantly, the level of hunger steering the people in the face, dwindling economy and misrepresentation would definitely draws one attention to truly think of who is at the helm of affairs.
President Muhammadu Buahri was Nigeria Head of State as a military personal in 1984/85. He hailed from Katsina State.
In 2015, President Buhari emerged the nation's president again after several years of struggling for power. What has he to offer, has been on the people's lips considering his antecedent in 1984.
President Buhari record as military president however earned him the nickname of "koboko" for obvious reasons by the citizenry.
In those days innocent Fathers, Mothers as well as children were beaten to stupor for no just cause but deliberately occasioned on power intoxication.
Nigerians posits that Mr. Buhari government in 1984 was governed by Brigadier General Tunde Idiagbon and the current administrationis being tailored by Governor El-Rufai of Kaduna, Ministers of Works, Power and Babatunde Raji Fashola and Transports Minister, Rotimi Amaechi.
One must be wondering why certain individuals are always identified directing the administration of this same man, then something is certainly wrong especially now that he is aged.
President Buahri is also described as being desperate in life and that calls to mind how he become military president which was not in succeeding order rather through a military violence coup.
In the wake of 1998 during the call for formation and registration of political association and parties, President Buhari was said to have overseen the registration of the Congress for Progressive Change, CPC. On registration as a political party, no other individual was allowed to seek contest in the party's presidential race but Mr. Buhari.
Worrisome is the fact that since 1999 to 2011 Mr. Buhari has always been on the front burner of political contest for the presidency without avail but with utterances capable of disuniting the nation. The president is however, known and identified with seemingly bad utterances that could disintegrate the country just for his quests for powers.
By grand design, omission or permission, the president in 2015 was elected to lead Nigeria. It is however, to be believed that a man who had through 16 years was looking for power should have been well prepared to provide governance to the nation.
It is also on record that throughout the campaign era for the 2015 general election, Mr. Buahari and his new found party, All Progressives Congress, APC had made numerous promises and evil utterances. Its 10 months in office yet no evidential proof of a growing or developing economy for the well being of the citizenry.
Like former president Olusegun Obasanjo in 1975 who once said that unemployed citizens would be entitled to not less than five thousand naira monthly, the Nigeria current president did re-echoed such with a promise to be paying all unemployed youths in the country a stipend of not less than five thousand naira monthly. Today and 10 months down the administration, Mr. Buhari has not in anyway mention such promise an indication of clear deceit, lacking in integrity and dishonesty to the electorate.
Sadly, many youths who are victims of poverty had in the name of five thousand naira monthly stipends stake their lives, voted for Mr. Buhari but now regret their actions for voting him either in error, design or in deceits; the story line is that Buhari should not be taken seriously as he has deceived Nigerians via unstable statement.
Like His Excellency, Ali Modu Sheriff would say "Those who wanted the change have now seen the change they wanted". The APC, Buhari agenda for Nigerians is not yet made open but God Almighty shall deliver all.
Sheriff has spoken the mind of majority of Nigerians, when he ironically condemned the purported change by the Buhari administration. Like the Issues Abattoir would characterized in earlier episodes, change could be negative or positive. When the people rejoices as embedded in the Holy Scriptures over a rule then such change could be said to be either positive or progressive but when the reverse is the case it is retrogressive thus a negative one.
The kind of change witnessing in Nigeria today under the president Buhari led government is indeed a negative, retrogressive and dark type. Nothing seems to be brighten about it, regrettably, the people within ten (10) months of dis-service, anarchical rule, have loss hope in the presidency, party as well as its drivers.
Its ten (10) months and no Nigerian is happy over daily on folding events. Its 10 months of bad governance, 10 months of double, fake and annual budget failure, its 10 months of naira failure, what a service. Its 10 months of militarization of the Niger Delta Region and disrespect to constituted authority above all lack of respect for the rule of law and incessant overseas travels without measurable results.
Ten (10) months without federal executive council meeting to deliberate the nation's state of affairs, its causes and way forward. Indeed its 10 months of the reign of the Economic and Financial Crimes Commission, EFCC, a sole agency that writes, investigate and pronounces many guilty of crimes they probably never committed.
The EFCC is the only agency that one could be heard and used by the present administration to unleash mayhem on people and supposed members of the opposition party without any identified petitioners or crimes.
Issues Abattoir, "Learnt on good grounds that some cabinet members of president Buahri government were dragged to the EFCC but rather than questioning they were allowed to move about freely and continue in the national cabinet, what an injustice.
Thinking about this political regime or tenure led by President Muhammadu Buahri, what lies ahead of Nigerians is tears if bold and sacrificial steps are not taken now.
Juxtaposing the Dr. Goodluck Jonathan's administration and President Buhari's the differences, without mincing words are enormous, hence a logical conclusion of Nigeria's drifting to a fall since evidences of a failed state are every where as orchestrated by the present government and its ruling party at the centre.
Considering the above, would it be wrong to posit that the president Buhari's tenure is a representation of the military tyranny of 1984? Would it be farther believed that the future of many is caged? What, should one think of it if not a total disappointment to the human race?
President Buhari had govern Nigeria as military leader and it is expected that his appearance on the political stage for a second time would have bring succour to the people of the nation.
But contrary to the expectations of the citizens of Nigeria, President Buhari second missionary journey is indeed a shame to the generation rather than a blessing.
It however behooves of the believers in the Nigerian project either Christians or Muslims to pray for the urgent and spiritual restructure, recovery and reposition of the country, since the current administration cannot humanly affect any positive change.
Thinking about president Buhari's tenure, the presidency should as a matter of urgency tell Nigerians who is responsible for the Military invasion of Communities in the South-South and Niger Delta region since June, 2015 to date.
The Presidency should also brief Nigerians on why after 10 months the annual budget could not be passed and what is the secret of the epidemic attacking Nigeria's economy.
Therefore, should there be no response to these questions and others, then losing sleep about this government and this tenure would amount to preparation for a doomed state, therefore answers are required for immediate solution to salvage the nation from the already sorry state.
A stitch in time saves nine!!!
With James Mgboineme
jamesthenewswriter@gmail.com.