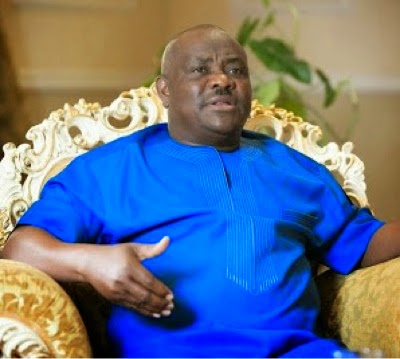 Information reaching our newsdesk on Tuesday had it that, Governor Ezenwo Nyesom Wike has concluded plans to dissolve the Caretaker Committees of the twenty-three (23) local government areas of Rivers State.
The current set of the CTC members have exceeded their three (3) months mandatory tenure. Hence politicians and social commentators are calling for their dissolution. Besides that, most of the CTC Chairmen in their LGAs did not perform well to justify their continuous stay in the office.
Some of the CTC Chairmen and their members are not concern about the welfare of their staff and the rural dwellers. Moreso they absent themselves from their duty posts.
Now that the governor had set to kick the CTC Chairmen and members out of office, some political aides have started moving government properties such as air conditioners, refrigerators, computers amongst others out of the council secretariats. Looting has become the order of the day. The outgoing CTC Chairmen have allegedly emptied their councils' treasuries and transferred same to their private bank accounts.
Dependable sources in some of the Riverine LGAs have hinted this weekly that some outgoing CTC Chairmen have illegally employed their aides, themselves, relatives, nominees of their councils.
In a particular LGA, the CTC Chairman was quoted as saying that though the council is over populated in staff strength, he had no option that to employ since the immediate past elected Chairman of the said council had employed relations of his wife's family from another LGA which made payment of salaries difficult in the council.
That particular CTC chairman, his aides are the sole appointees of that council, since he refused to appoint other statutory appointees to run the council with him, the source said.
The Newswriter further gathered that, in that council area, cult activities is the order of the day occasioned on the CTC chairman's negligence to duty, insensitivity to welfare of his staff as well as the security agencies drafted to the area by state government.
Residents of the council, however called on Governor Nyesom Wike to probe the CTC Chairmen soon as they are dropped.