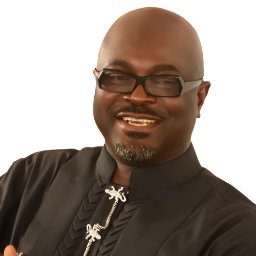 No serious minded politician will think that the year 2019 is far. Like statesmen who always think of the next generation, politicians are thinking of the next election. Any politician who wants to make head-way will campaign and consult on time. Chief Barr. N. E. Wike who took over the power from Rt. Hon. Chibuike Amaechi started his plans of governing Rivers State on time. Perhaps this is what Chief Barr. Dumo O.B. Lulu-Briggs wants to do, by setting up political structures in all the wards across the twenty-three (23) LGAs to challenge whosoever that will contest with him.
Lulu-Briggs has been eyeing the Brick Houses since 2003 under the defunct National Democratic Party (NDP).
The Kalabari born politician has met with some stakeholders of the Peoples Democratic Party, PDP in the state to consult them of his gubernatorial ambition in 2019. This publication gathered that, in most of the LGAs, Chief Lulu-Briggs has constituted his campaign team.
A politician who simply identified himself as Elder Ibife Banigo described Lulu-Briggs as a better material for the Brick House, but attributed his (Lulu-Briggs) failure to capture the Government House to the circumstances surrounding the manner in which he suddenly dropped his governorship ambition in the eve of 2003 gubernatorial election in Rivers State.
Elder Banigo promised to give his support to Chief Lulu-Briggs if he will continue the fight to the end, and not to abandon his supporters half way, as he did in 2003 election.
A political pundit who spoke to our correspondent observed that if Chief N.E Wike is going to contest for second tenure in office in 2019, Chief Lulu-Briggs will face stiff opposition.
According to him, Chief Lulu-Briggs electoral victories will only be possible if the incumbent governor in person of Chief Barr. Wike will not stay in the Brick House beyond May 29, 2019. He urged Chief Lulu-Briggs to watch the political tread before jumping.  ###