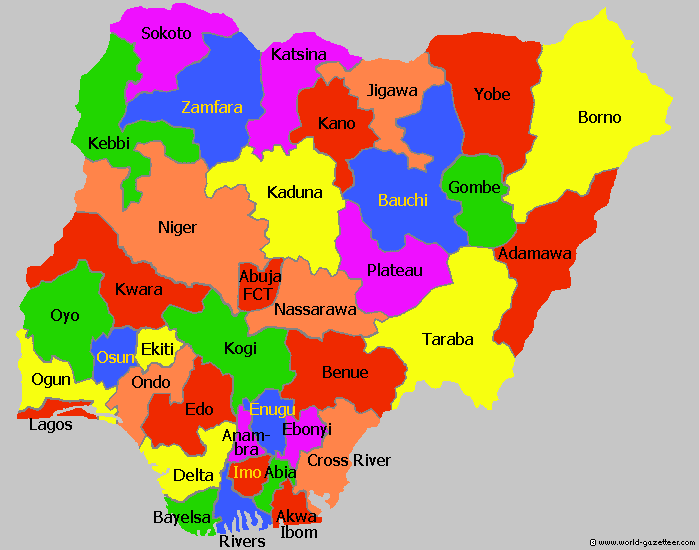 Peace is essential in the development of any given society. There is a popular saying that no community develops in the atmosphere of rancour and acrimony. Any nation that wants to grow in all ramifications will make peace her watch word.
Observation shown that many states across the Nigerian nation are unable to attract infrastructural development because of the high level of insecurity these states are facing.
In the northern Nigeria, the dreaded and deadly Boko Haram, Islamic fundamentalists have caused so much havoc and atrocities that had led to the dead of innocent Nigerians. Christians are not spared from the onslaught carrying out by the wicked Boko Haram.
The frequent carnage has thrown the entire northern Nigeria into serious confusion, which in no doubt has started threatening the corporate existence of Nigeria as a nation.
In the South-East region Biafra agitators are calling for secession and disintegration         of Nigeria society.
While in the Niger Delta region despite the federal government's amnesty programme the heavily armed militants are causing commotion. Their violent behaviour has kept away investors from the region. Besides that the bombing of oil facilities have also caused pollution in the waterways which is currently affecting the environment.
The Niger Delta is the economic wire of the nation. It contributes to the economic growth and development of Nigeria. Inspite its contributions, the region is poor and underdeveloped. No doubt the Niger Delta region is always seeking for federal government presence for her inhabitants to enjoy life to the fullest.
Sadly it is bitter to state that, the people of Niger Delta are the most endanger species on the surface of the earth due to the environmental degradation caused by oil exploration and exploitation.
Though several attempts have been made by the federal government to douse the tension in the region, but none retains water because of the authorities' insensitivity to the plights of the people of the region.
For Nigeria to remain one, the Federal Government should come out with effective policies and programmes that will instill a sense of patriotism and nationalistic feelings into the minds of the Nigerians so that the countries can take its pride of place in the comity of states. ###