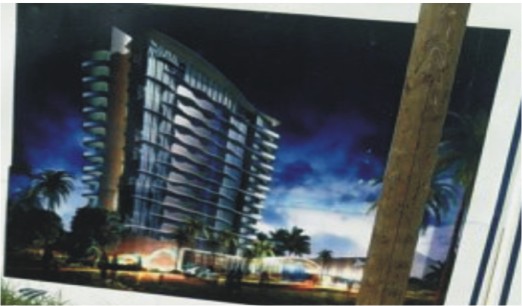 The only sports Hotel of Rivers State has been taken over by a commercial hotel outfit, located at Old GRA Forces Avenue, Port Harcourt.
Before the taking over of the foremost Rivers only hotel for sportsmen and women, Hotel Olympia was the only Rivers sports Hotel catering the needs of Rivers Sports men and women in that light, where sports men and women feel free to relax and have their comfort after their daily, busy sporting activities. This was the good old days of Rivers sports glory built by the first military governor of old Rivers State, Rtd Commander Papa Preye Diette Spiff in the 70s where the activities of sports was boosted by the singular honour accorded to Rivers sportsmen and women.
Rivers sports men and women where at ease to make the best out of that outfit courtesy of Spiff magnanimity to sports men and women of Rivers origin, being sports man himself.
Sad to note that, that same Hotel has been brought down by the present administration without replacing it with another sports Hotel for Rivers sports men and women. Gone also with it is the gymnasium, for gymnasts, swimming pool for swimmers, etc, even the golfers do not have access to their quarters built for them.
For now, Rivers Sports men and women are left with no hope as the only sports Hotel is taken away from them and converted to a commercial outfit.
The Newswriter sports, in a swan forum asked the Hon. Commissioner of Sports, Rivers State, Hon. Fred Igwe on the development. He responded by saying that there is nothing he could do as the Hotel will cease to function as a sports Hotel rather it has been converted out to a commercial brand new Hotel.
According to Hon. Igwe, this move was made before his assuming office, which had made him incapacitated on the development. And as it is, there is no replacement of sports Hotel to that effect.
While Rivers sports men and women pray for hotel of their own, the Rivers State government has said that it remain committed to the welfare of its sports men and women.
But sad to know also that the 2013 Eko Games Rivers contingents are yet to receive their cash reward pronounced by the state governor. ###