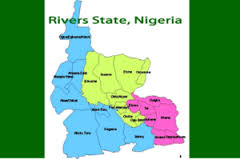 Politicians seeking for elective positions have started electioneering campaign ahead of the 2015 general elections. Campaign is an important feature in any electoral process.
During campaign politician seeking for a particular public office will present his manifesto before the electorate telling them what he will do if he eventually secures their votes. A manifesto contains projects, programmes or policies a political party or a politician will execute or implement if comes to power. A manifesto is were the programmes and the policies of a political party.
Today the city of Port Harcourt and its environs are flooded with posters of gubernatorial aspirants eyeing the Brick House in 2015. We know that in every election year, thousands of aspirants will indicate ambition to run for different elective positions, but at the end most of them will carefully move into the cooler. It is right to say that most of the aspirants are filling the political space by seeking for recognition and perhaps to be settled with juicy political appointments or contracts.
Whatever anyone's intention of demanding Rivers mandate to succeed Governor Chibuike Rotimi Amaechi in May 29, 2015, is not the objective of this piece, but whosoever is running for any elective position should avoid smearing the image of other contestants while campaigning.
During campaign eligible voters expect that political parties and politicians should show them the picture on how their administration will look like if they form the government of the day.
We have come to an age; politicians cannot deceive us by promising that they will construct a bridge in a community, where there is no river or creek if voted into power. Political campaigns should be based on issues and not personalities. Let us also avoid sentiments, religion and ethnicity during the 2015 electioneering campaign.
What we need is a well developed and packaged manifesto, fashioned by a recognized and registered political party that will put smiles on the faces of the citizenry if implemented when such political party comes on board to form the government at the national level.   ###
Damiete West
08037502931
wdamiete@yahoo.com