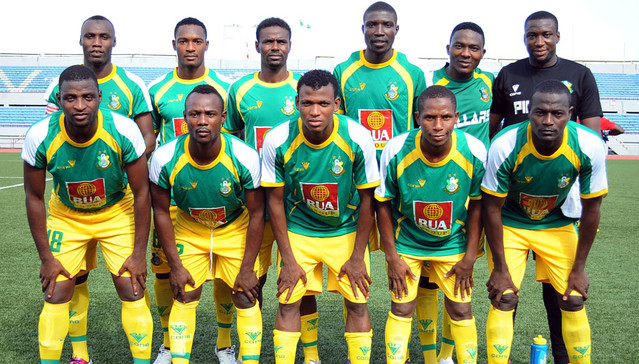 Kano Pillars Basketball club has won this year's DSTV Basketball league and said to have carted away the major trophy and the prize money, complementing sister club Kano Pillars football club.
Kano Pillars seemed to be the only club that runs both football club and basketball club with the same name in the country, and had proved to be well managed by it sponsor.
Currently the Kano Pillars football club is leading the Nigeria professional football league sponsored by Glo as of the first stanza of the league before the league went on break for the Brazil FIFA 2014 world cup. And may still seem to replicate the same record of last football season.
This goes to proved that with good management any club could with a good tactical and technical crew will dominate the league and provide ample of job opportunities for the country's teeming youthful sports talents.
Other state of the federation are advised to take a cue of the good example of the Kano State Government, like Rivers State who is presenting two football clubs, Sharks and Dolphins at the detriment of it only basketball club, Royal Woopers.
Royal Woopers is relegated due to the state government neglect of the club sponsorship at the expense of the football clubs, Sharks and Dolphins. But it would be recalled that Royal Woopers when on it own privately, had won the same league back to back which attracted the Rivers State Government to buy it over.
Apart from Dolphins who had been champions of the Federation Cup ample of times, sister club Sharks had never been so lucky to provide the state with a major trophy for the state despite the government huge support and investment on the club.
But the story may be difference this season, as the Akure born tactician is about to make a new record with Sharks if destiny and fate will agree with luck to favour him.
While Kano Pillars is doing pretty well in the Glo sponsored Nigeria Professional Football League and lost out of the Federation Cup, it made it with her sister basketball club.   ###