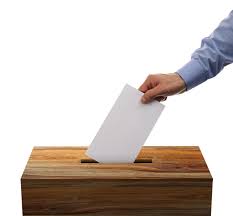 As the 2015 general election draw closer different characters, actions and moves are politically making the round as respective groups, individuals and aspirants yearns for a position in the political walls of the society.
In the previous edition of Issues Abattoir what true democrats represents were presented with a view to have true democrats or political supports who are real and genuine people in the affairs of the federation. In the last edition it was held that tru democrats are not those who abandon their political party for another, they are not self centred, they do not leave for another party for not using or nominating them for what they think or aspire for.
Democrats according to the dictionary are "supporters of democracy, advocates of democratic politics, as opposed to the aristocrats in revolutionary France." If someone is classified as a strong supporter it then implies that such individual is not loyal bit law abiding by the dictates, decision and position of a political party he belongs either negative or positive against him. In the previous edition it was also held that democrat are not those who build parelled blocs against their party's decision.
Going by that definitions above, democrats could also be attributed to as party faithfuls, followers and could be law abiding citizens who respects the law of the organization they belong as well as that of the country. Democrats cannot be inordinate in all their affairs, it is also factual that democrats are not overambitious because over ambitious beings are not only desperate bit destroyers. A self centred fellow would always look for how and what benefits him and always say' if not him, certain things should not take place.
However, there are categories of self centred beings, there are also group interest but selfish beings go beyond group interest to personalizing their guest.
According to an Anglican cleric and Bishop of Niger Delta Diocese, Rt. Rev. Ralp Cornelius Ebirien, JP, "Don't have ambition because ambition kills bit desire a position."
Bishop R.C. Ebirien made the comment while speaking to Anglican faithfuls and politicians alike, noting that an ambitious or over ambitious man could commit suicide when his quest fails him but those who desire a thing or position would always be consoled.
Inordinate quest or over-ambition has many parts to play in human actions, it may lead to a quilt or breakout from any main stream, its also leads to regrettable action or decision.
The fact is that Democrats don't quit their support whatsoever but strive for their party's victory in any contest. A politicians who claims to be democrat but quit his support for his p[arty or democracy for another is not one at all. Such fellows are alwys missing out in the scheme of things and are likely to be unserious in their pursuits politically.
For instance, former vice president Alhaji Atiku Abubakar abandoned the Peoples Democratic Party, PDP for Action Congress, AC in lieu of his presidential ambition. The same Atiku who did not only leave the PDP but maligned the party it members and ideology eventually returned for same purpose of vying for the office he believed to have been his birth right. In no distance time, he (Atiku) also ran away to the All Progressive Congress, APC, in search of the same presidential ticket. He would be contesting for the third time now and if he fails in the APC, no doubt if he gets back to PDP or nay other political party. That is never an example of democrats, there are many in that category but that is enough.
The term 'withdrawal" according to the dictionary simply implies, receiving from someone's care what one had earlier entrusted to them. Recently, a group of governorship hopeful in Rivers State on the PDP platform have according to new reports public withdraw from attending their wards congresses because a particular aspirant whom they thought should not contest with them is doing so.
Sadly, it is a political issue and no one or individual has the privilege to stop another from contest when such individual is within the constitutional ambition to contest. Indeed the congresses were held and delegates elected. The party congresses are happening in tandem with the electoral guidelines, hence any attempt to cancel such congresses amounts to the party's disqualification in the upcoming 2015 polls. Besides, such persons could not hinder the party's programme but may defect to another party, which is their only option or at most protest votes that may equally amount to nothing.
A political party is liken to a country that is higher and powerful than an individual irrespective of status. Since those acts of the gubernatorial aspirants are regrettable, it is however condemned since it does not portray what Nigeria's democracy wants at this age.
Are they to be branded aspirants without boarder or aspirants without roots, aspirants without structure or aspirants without hope? The answers lies with them if they are serious minded politicians, and the peaceful way to go about their guest in resolving the crises they are about to ignite lies with them because posterity watches.
Since they have publicly withdrawn their attendance to the ward congresses, it is assumed going by the meaning of the word, withdrawal, that they have also withdraw their support for the party. Going to national secretariat of their party may not solve the situation and war they have already created in the state.
It is worrisome when men of their status as claimed would call for the scenario in Akwa Ibom State to be replicated in Rivers State because they have failed to understand and acknowledge that Akwa Ibom State and Rivers State are not on the same line plane, pace or having same situation.
It is however regrettably to say that the aspirants agitators for the PDP tickets to be given to them have all forgotten so soon that they were all tested at one time or the other even in their different party platforms and have been found wanting, incapable, unserious and etc.
However, while saying kudos to the APC gubernatorial aspirants who in line with some PDP aspirants have not contested governorship seat in the state, it is time to remind the aspirants noisemakers to recalled their contest in the past and tell the state why they failed then.
Those aspirants in the PDP who were absent on the said power must rotate rally at the liberation stadium, were some of the new aspirants in the guber contest in the state like the very one they are fighting against, it is kudos to the APC guber aspirants because, they are all new in guber contest like some of their counterparts in the PDP.
To an aggrieved aspirant, three things awaits such an individual to tread the part of peace reconciliation to work with others as they saying goes, if you cannot beat them, join them. Another is defecting to another party platform to seek for its flag which it is obvious, there is no or little time to so. Since defection is the preferred option for many to register their grievances, it will be no longer a surprise if such happens. The last option available for them is casting protest votes while in the same party but it will be a sorry state because before such takes place, the situation must be taken care of.
Yes, to many this episode maybe targeted at the PDP aspirants, it is to foster the needed peace in the forthcoming election which is sacrosanct and is expected at all arms of polity. Peace must emanate from the different groups of a political party, so that trouble or worried aspirants are not left out of the needed peace.
It is importance to highlight the expected actions of the aggrieved governorship aspirants because like mentioned above, former vice president Atiku Abubakar had at least tested the prize and price of defection and working against one's party which was not profitable.
It the expected actions of the worried aspirants is carried out without the option of collaborating with others to achieved desired success, what next is their fate after defection and probably protest votes? Like Alhaji Atiku Abubakar, it is expected that a return to their original fold is envisaged, and if that is done.
With James Mgboineme