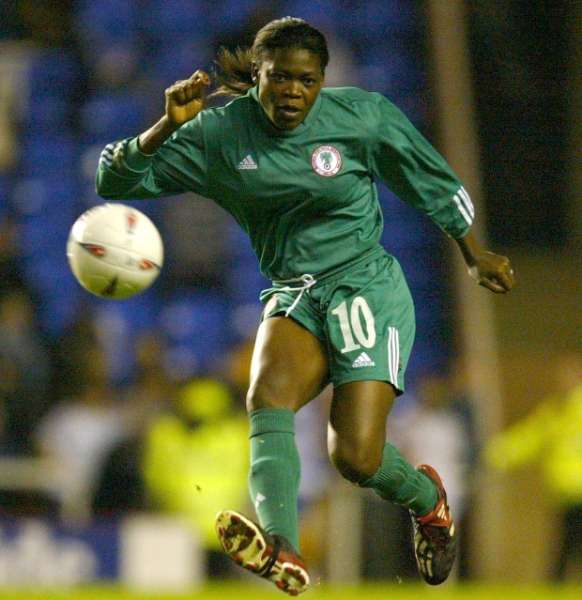 Nigeria's Queen of soccer, Mercy Akide Udoh has made a case for female footballers of Nigeria and the entire world.
The power playing aggressive former Queen of goals in Nigerian colours said, the football authorities all over the world should respect the female footballers the way they respect and regards the male footballers in terms of remuneration.
According to her, both should be treated the same. If a male footballer is paid ten million naira or dollars, the female footballers should be paid the same.
Narrowing it than to her own country, which she played for, Nigeria, for not regarding the female footballers despite the fact that the female footballers have earned more respect and regard to Nigeria more then their male footballers in international football.
She frown at the way the females footballers are treated when it comes to payment of match bonus and allows. The male footballers are always treated with respect and much regards even as they do not have much results to show for the treatment given to then at the expense of their female counterpart.
She therefore prays the NFF and other world football authorities to have a rethink to map out a more better way to treat their female footballers.  ###